Q. Ho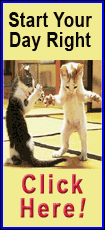 w long have you been a Chamber member?
A. 4 months
I joined the Chamber because…
I plan to be an active member of the business community. Liberty Tax Service supports many charity and other organizations, and we want to be involved. The best way to do that is through Chamber Membership.
Q. Why did you decide to invest in Logan County?
A. Through market research and other due diligence, I discovered that there are a large number of tax filers that can be served by Liberty Tax Service. This is a strong community and there is always the need for at least two strong national tax preparation firms.
Q. What products and services do you offer to Logan County?
A. We offer individual income tax return preparation, including bank products such as refund anticipation loans (RALs). We also offer tax preparation for self-employed individuals and businesses. Depending on the need, we may offer business accounting, bookkeeping, and payroll services as well.
Q. What does the future of your business look like?
A. We hope to grow into a strong business member of the community offering quality seasonal employment and the best tax preparation on the planet, guaranteed!
Contact person: Chris Fehr at 217-651-6382
[Text copied from file received]