Library to host black history exhibit

Send a link to a friend
[February 02, 2012] Lincoln Public Library will host a black history exhibit, "Allen Chapel and Literary Lincoln, Ill.," from Feb. 1 to 29, during Black History Month.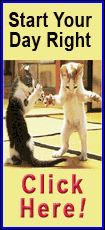 Allen Chapel, located at 910 Broadway, is one of the oldest continuously used black churches in the area. The congregation was formed in 1868, and the present building was erected in 1880.

The small brick structure is the only church building in Logan County that is listed on the National Register of Historic Places. It was named to the register in 2004, due in great part to the many services it has provided to the black community throughout its many years of existence.

The exhibit will explore Allen Chapel's connections to acclaimed black author Langston Hughes, literary giant William Maxwell and Dr. William Dyer, one of the first black surgeons of World War I

Hughes was a member of the church during the short but very formative time he and his mother lived in Lincoln. He wrote his first poem as an eighth-grader at Central School. Since the erection of the new Central School building several years ago, Allen Chapel is the community's last building with an actual link to the famous author and poet.

William Maxwell attended a service at the church with his father's housekeeper, Laura Dyer, and several of his books contain characters he created after researching the Dyer family. "Billie Dyer and Other Stories," features the life of Dr. William Dyer.

Dr. Dyer, who was a member of Allen Chapel, made his mark as one of the first black military surgeons and continued his practice in Kansas City following his military service. He was the first black in Lincoln to join the Army when World War I began. The exhibit will feature excerpts from his military diary, along with a letter written to friends in the 1950s. Lincoln Public Library has a complete copy of Dr. Dyer's diary, although it will not be a part of the exhibit.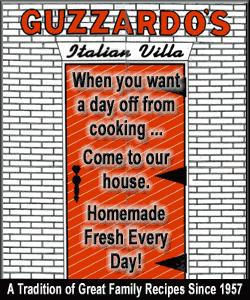 The exhibit will include books by Hughes and Maxwell, photographs and other information about Allen Chapel, and excerpts from the website of former Lincolnite Leigh Henson regarding the history of Lincoln's black community.
Free handouts listing Hughes' and Maxwell's books that are available at Lincoln Public Library will also be available.
For additional information, contact Nancy Saul at 732-1057.
The "Allen Chapel and Literary Lincoln, Ill." exhibit will be open in the Lincoln Public Library Annex, behind the Carnegie Building, 725 Pekin St., during regular library hours. A second Black History Month exhibit will be set up in the children's section. The Annex is handicapped-accessible.
[Text from file received from Abraham Lincoln Tourism Bureau of Logan County]