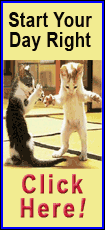 Greg Rufus, Lillie Segelke, Tia Butler, Brandy Nelson, Taylor Schulte and Ethan Tabor are the most recent graduates from a list of 17 students. The new graduates completed the required classes in the last 18 months and obtained a diploma from Lincoln Alternative High School.

The graduates' friends and family who gathered in the school's auditorium for the 5 o'clock program were joined by members of the LCHS administration, staff and two school board members. The program opened with a Christian rap performance by Greg Rufus and Darves Stancle.

Ms. Janet Lovdahl, alternative education coordinator, offered the graduates some advice that was based on general comments made about teenagers, and more specifically about some students who choose the alternative classroom environment.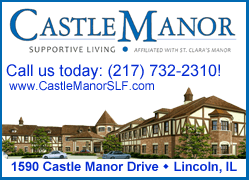 "They say you have a smart mouth," Ms. Lovdahl said, "so use it to say what you want to communicate." She encouraged the graduates to learn to express themselves in order to make connections with other people, to make smart decisions and move forward in their lives.
She continued the list with the notion that some students "pick fights." Instead of fighting, Ms. Lovdahl encouraged them to choose a cause to fight for and make a difference.
And finally, with regard to their attitude, she suggested they use it to their advantage, to develop it in a positive way so they will learn and become productive individuals.
Ms. Lovdahl then presented the graduates with their diplomas.
LCHS Principal Todd Poelker acknowledged the students' efforts and congratulated them for completing the program. He thanked the families and parents for supporting the students in their drive to succeed and for believing in the alternative program by working with the school to keep the students in class.
A reception followed the program.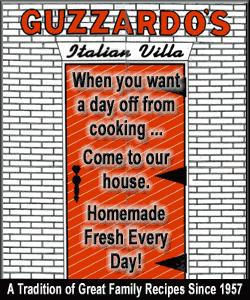 After graduation:
Greg Rufus and his musical group, Identity, are touring around the country. His partners are Darves Stancle, Victoria Rufus and Caleb Sutton.

Brandy Nelson wants to join the Air Force, and her alternative plan is to attend cosmetology school.

Tia Butler struggled to finish high school and left twice before entering the alternative program. She has played basketball and has been in touch with the women's basketball coach at Lincoln College about joining the school's team. She plans to begin classes as soon as possible.

Lillie Seggelke is attending Heartland Community College and plans to eventually go to law school at Mercer or John Marshall.
Tayler Schulte and Ethan Tabor were unable to attend the alternative program's graduation due to their work schedules.
[By MARLA BLAIR]