Surprises about Planned Parenthood cancer testing

Send a link to a friend
[February 04, 2012] WASHINGTON (AP) -- To many people, breast cancer screening means a mammogram. But for millions of poor, mostly young women who visit Planned Parenthood, it is usually just a physical exam by the only health professional they may ever see.
Those clinical breast exams are controversial -- government advisers don't endorse them. Yet for some, this simple exam has helped spot breast cancer. And Susan G. Komen for the Cure isn't the only group paying Planned Parenthood to do them -- the government does, too. Komen actually funds relatively few.

Surprises like these are emerging about both groups in the dustup over Komen's decision to bar Planned Parenthood from future grants because of a probe spurred by anti-abortion groups. The decision was reversed on Friday after a huge backlash, with critics saying Komen was hurting the very women it aims to serve.

They are women such as Tina Love, an independent filmmaker in Santa Barbara, Calif., whose sister-in-law is famed breast surgeon Dr. Susan Love. Four years ago, when she was 41, Tina Love went to a Planned Parenthood clinic in Santa Barbara.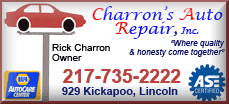 "I had a lump and I didn't have health insurance," she explained. The agency sent her for a free mammogram, which led to her cancer being diagnosed and treated.

It's not known exactly how many cancers Planned Parenthood has found. But just last June, Komen said screenings it paid for caught 177 cancers over the last five years.

Some things you may not know about Planned Parenthood:
Most of its services -- 71 percent -- are for birth control and testing and treatment of sexually transmitted diseases. Abortions made up 3 percent of its services in 2010. Cancer screening accounted for about 15 percent.

Most of Planned Parenthood's clients are too young for breast cancer screening under most guidelines, although they are prime age for cervical cancer screening. About 80 percent are under 35.

Planned Parenthood doesn't follow the U.S. Preventive Services Task Force guidelines, which do not endorse clinical breast exams and recommend mammograms only every other year starting at age 50. Instead, Planned Parenthood does a physical breast exam on any woman of any age as part of a regular physical, and refers for mammograms any women 40 and older.

Komen paid for just 170,000 of the more than 4 million clinical breast exams Planned Parenthood performed nationwide over the last five years, and just 6,400 of Planned Parenthood's 70,000 mammography referrals in that time.

The government has long paid Planned Parenthood for services related to cancer and sexually transmitted diseases. The group gets federal and state money for breast cancer screening service through a program for poor and uninsured women.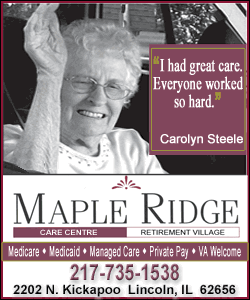 Dr. Vanessa Cullins, a vice president with Planned Parenthood Federation of America, defended its use of clinical breast exams. The exam, in which a doctor feels the breast for lumps, is "a good tool" when followed with mammograms and other tests as needed, she said.
In women who may not see other doctors, "we are encouraging breast self-awareness" so that if a lump is found, they'll seek help, she said.
It worked for Michele Azzaro, 45, of Dallas, who first went to Planned Parenthood when she found a lump back in her 20s. It turned out not to be cancerous, and a mammogram provided through Planned Parenthood ruled out cancer again last year.
Azzaro is unemployed and has no insurance, and has relied on Planned Parenthood for cholesterol tests and pretty much all her medical needs for more than two decades.
"Without having their services, I honestly don't know what I would do," she said. "I'm grateful they've been there for me and millions of other women like me."
___
Online:
Planned Parenthood services:
http://bit.ly/wWg2ZC
Cancer screening program:
http://www.cdc.gov/cancer/nbccedp
[Associated Press; By MARILYNN MARCHIONE]
Follow Marilynn Marchione at http://twitter.com/MMarchioneAP.
Copyright 2012 The Associated Press. All rights reserved. This material may not be published, broadcast, rewritten or redistributed.