Illinois American Water accepting grant applications for environmental projects

Send a link to a friend
[February 04, 2012] BELLEVILLE -- Illinois American Water announced Jan. 30 that the application process is open for its 2012 Environmental Grant Program to support innovative, community-based environmental projects that improve, restore or protect the watersheds, surface water and groundwater supplies through partnerships.
The company will award grants of up to $10,000. The program is designed to support diverse types of activities, such as watershed cleanups, reforestation efforts, biodiversity projects, streamside buffer restoration projects, wellhead protection initiatives and hazardous waste collection efforts.

"Illinois American Water is committed to ensuring water quality through testing and treatment, as well as through consumer education and community source protection programs," said Karla Olson Teasley, Illinois American Water president. "We are all environmental stewards in protecting our water supplies, and this program is one way we help communities play an active role in this important effort."
To qualify, proposed projects must:
Address a source water or watershed protection need in the community.

Be completed between May 1 and Nov. 30, 2012.

Be a new or innovative program for the community, or serve as a significant expansion to an existing program.

Be carried out by a formal or informal partnership between two or more organizations.

Provide evidence of sustainability (continued existence after the American Water grant funds are used).

Be located in an Illinois American Water service area.
In 2011, Illinois American Water awarded seven grants totaling over $28,000. A panel of judges selected the winners from over 30 grant applications and awarded grants as follows:
Spring Lake Nature Park in Streator received their requested grant amount of $1,427 in full for the West Trail Bridge Project. This project helped to decrease sedimentation in Spring Lake and provide appropriate crossing of the watershed.

Lisle Park District in Lisle received a grant of $4,500 for the Woodglenn Park Renovation and Wetland Detention Interpretation Project. This project incorporated environmental and educational signage and activities at the parkís already established wetland area. By using the available landscape, the Lisle Park District increased awareness in regard to a wetlandís far-reaching benefits.

Bradley University in Peoria was awarded a grant of $5,500 to create the River Action League. The River Action League mobilizes citizens for watershed health. The group provides training and sample collection kits to volunteers so they can collect water samples from the Illinois River. The samples are analyzed for the determination of water resource needs locally.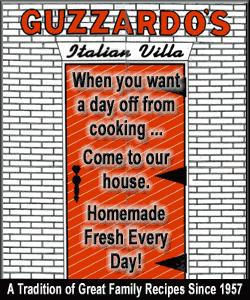 St. Clair County Health Department in Belleville received their requested grant amount of $2,000 in full for the Water Resource Management and Sustainable Development Project. This project addresses groundwater protection needs by providing educational presentations to employees, residents and students.

McHenry County Government Water Resources Division received a grant of $6,200 for their Rain Garden and Xeriscaping Educational Project. The project educates residents and landscapers in McHenry County on the benefits of native landscaping through the use of model gardens. Educational materials were also created and provided through this project.

Tazewell County Health Department in Pekin was awarded a $3,800 grant for the Winter Snow and Ice Conference. This event addressed the need for increased awareness in the community about the rise in chlorides in groundwater. The event provided education to the regionís snow and ice operators on more sustainable application techniques of road salt.

Great Rivers Land Trust used a grant of $5,000 to construct a filter pond on the grounds of The Nature Institute in Godfrey. The purpose of the project was to demonstrate the effectiveness of a two-tiered filtration system to prevent sediment and impurities from reaching our streams and rivers.
Grant information and application forms are available online at www.illinoisamwater.com. Applications must be postmarked by March 10 and mailed to
Karen Cotton at Illinois American Water, 123 SW Washington, Peoria, IL 61602; or emailed to karen.cotton@amwater.com.
___
Illinois American Water, a wholly owned subsidiary of American Water (NYSE: AWK), is the largest investor-owned water utility in the state, providing water or wastewater services to more than 1.2 million people. For more information about Illinois American Water, visit www.amwater.com.
[Text from file received from Illinois American Water]