The IMF said Beijing should be ready to launch a multibillion-dollar stimulus to ward off a slump in the world's second-largest economy.
The IMF is forecasting 8.2 percent growth this year for China but said that could be reduced by up to 4 percentage points if Europe's crisis causes large declines in credit and output.
"The global recovery is threatened by intensifying strains in the euro area and fragilities elsewhere," it said. "In the unfortunate event such a downside scenario becomes reality, China should respond with a significant fiscal package, executed through central and local government budgets."
China rebounded quickly from the 2008 global crisis and its economy expanded by a healthy 9.2 percent last year but growth has declined as Beijing tightened credit and investment curbs to prevent overheating.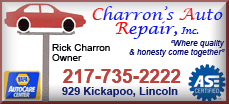 China's leaders have responded to a plunge in global demand promising bank lending and other aid to struggling entrepreneurs. The government warned last month it faces "complexity and challenges" due to global malaise.
The World Bank, which is the IMF's sibling organization, told China and other developing countries last month they should prepare for a global slump that it warned might hit them harder than the 2008 economic crisis.
The IMF said its "global downside scenario" envisaged bigger-than-expected losses to banks on private sector lending and sovereign debt, a contraction in investment and slower global economic activity.