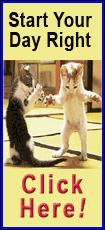 China's vice president, who will take over the presidency from Hu Jintao next year, will be in the U.S. to meet President Barack Obama and other leaders and introduce himself to a U.S. audience. His decision to also visit the families who hosted him years ago is a rare personal touch for a Chinese leader, one that feeds his reputation as a new type of official who dares to step away from the traditional aloofness of Chinese high office.
"He appreciated learning about America on that level, and he is signaling by going there that he is going to be a different kind of leader," said Robert Lawrence Kuhn, an author and a longtime adviser to the Chinese government who has met with Xi for private talks. "He is going to be open. He is going to be appreciative."
Xi's ability to make personal connections and his unassuming confidence will be in much demand as he takes over the leadership of the ruling Communist Party this year, a step toward assuming the presidency.
The 58-year-old faces the tricky task of advancing China's development against the tides of global financial insecurity, resource scarcity, environmental crises and simmering social unrest, particularly in the western regions of Xinjiang and Tibet.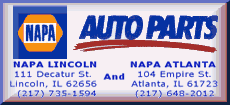 In his appearances, including a Feb. 14 White House meeting with Obama, Xi will offer reassurance that China and the U.S. remain committed to healthy relations, despite occasional turbulence.
"China wants a sign of respect to establish its up-and-coming leader on the world stage," said Joseph Cheng, head of the Contemporary China Research Center at the City University of Hong Kong.
Such visits by other Chinese leaders have been revealing. The risk-taking Deng Xiaoping left his mark in 1979 by attending a rodeo and donning a ten-gallon hat. Visiting just prior to taking power in 2002, Hu showed himself as bland, hyper-cautious and inscrutable.
Xi, who has a glamorous wife and a daughter at Harvard, was a consensus choice when tapped as successor in 2007. He has proven adept at suppressing his own views and avoiding antagonisms among the party's various branches and factions.
Henry Kissinger described him last year as "a more assertive type than we've seen," while Vice President Joe Biden told Xi he was impressed with his "openness and candor."
In Chinese political parlance, Xi is a "princeling," as the sons and daughters of communist China's founding fathers are termed.
His father, Xi Zhongxun, was a key figure in the revolution that swept the communists to power in 1949, but was later imprisoned for nearly 30 years. Released in 1978, he helped establish China's groundbreaking Shenzhen Special Economic Zone.
Xi Jinping spent seven years toiling in the rugged loess hills of northern China before earning a chemistry degree at Beijing's prestigious Tsinghua University. He spent three years as a top general's aide -- imparting him with an important link to the powerful military -- before opting for a decidedly unglamorous administrative posting in heavily agricultural Zhengding county southwest of Beijing.
It was as Zhengding Communist Party secretary that Xi went to Iowa on a mission to study hog raising and experience a slice of Americana. Xi stayed with local families for two nights, visited farms and watched baseball.
Sarah Lande, a Muscatine native who hosted Xi, remembers him as outgoing, organized and self-possessed, dressed in a Western-style suit rather than the drab Mao jackets of previous visitors.