State samples show no measurable increases in radiation near Byron nuclear plant

Send a link to a friend
[February 07, 2012] SPRINGFIELD -- Laboratory analysis of environmental sampling conducted by the Illinois Emergency Management Agency last week showed no measurable increases of radiation in the environment as a result of a steam release from the Byron Nuclear Generating Station. The release occurred during an "unusual event" incident at the plant on Jan. 30, following a loss of off-site power.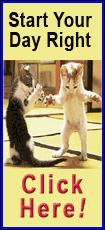 "Our laboratory results confirm that the steam release at the Byron nuclear power plant on (Jan 30) presented no health hazard for people who live and work in the area," said IEMA Director Jonathon Monken.

On Jan. 31, an IEMA environmental monitoring team collected water and vegetation samples that were analyzed for tritium in the agency's radiochemistry laboratory in Springfield. The testing included water samples from four locations where routine samples were taken on Jan. 11. Results from the samples collected last week were statistically the same for three of the samples.

A fourth sample showed a lower level of tritium in the Jan. 31 sample than the Jan. 11 sample, which had an activity concentration of 519 picocuries per liter. Monken said the level isn't cause for concern, as the U.S. Environmental Protection Agency maximum contaminant level for tritium in drinking water is 20,000 picocuries per liter. Therefore, the measured activity concentration is almost 39 times less than the USEPA maximum contaminant level for tritium in drinking water.

In addition, vegetation samples were collected from four areas. IEMA identified potassium-40, a naturally occurring radionuclide, in the samples. Levels detected ranged from 3.26 to 6.37 picocuries per gram. Because it is naturally occurring, potassium-40 can be found in many other items, including bananas. Bananas average approximately 3.5 picocuries per gram of potassium-40.
Tritium is a radioactive, but naturally occurring isotope of the element hydrogen. It is also produced during the operation of nuclear power plants.
Results from the Jan. 31 sampling near the Byron nuclear plant and a fact sheet about tritium are available at www.iema.illinois.gov. (See PDF with summary of monitoring results and a tritium fact sheet.)
[Text from Illinois Emergency Management Agency news release received from the Illinois Office of Communication and Information]