Sergey Lavrov's visit comes days after Syrian allies Russia and China vetoed a Western- and Arab-backed resolution at the United Nations that would have condemned the Assad regime's crackdown on dissent and calling on him to transfer some of his powers to his deputy. The Syrian government had rejected the Arab plan as intervention in Syria's internal affairs.
Turkey's Prime Minister Recep Tayyip Erdogan called the Security Council veto a "fiasco" and said his country cannot remain silent about the massacres in Syria and will continue to support the Arab League efforts.
"We will launch a new initiative with countries that stand by the Syrian people instead of the regime," Erdogan said without elaborating.
It was not clear what kind of steps Turkey might be planning. But Secretary of State Hillary Rodham Clinton has called for "friends of democratic Syria" to unite and rally against Assad's regime, previewing the possible formation of a group of like-minded nations to coordinate assistance to the Syrian opposition from outside the U.N.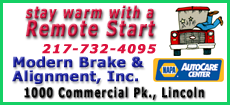 France and Italy announced they had recalled their ambassadors to Syria, a day after the U.S. closed its embassy in Damascus. The diplomatic moves were a clear message that Western powers see no point in engaging with Assad and now will seek to bolster Syria's opposition.
Regime forces, meanwhile, stepped up an assault on Homs, Syria's third largest city.
An activist said tanks were closing in on the rebel-held Baba Amr district in Homs, tightening a months-long siege of the area.
"The shelling has been going on for days and the siege is getting worse. We are short of everything including food and medical supplies," said an activist who identified himself only by his first name, Omar. "People here have not slept for days."
The British-based Observatory for Human Rights said troops were attempting to storm Baba Amr. It also reported that a 15-year-old boy was shot to death by security forces who stormed the town of Houleh, in Homs province.
Thousands of Syrians cheered Russia's foreign minister Tuesday as he arrived in Damascus.
Lavrov's convoy snaked its way along the Mazzeh boulevard among a sea of Assad supporters who turned up to express gratitude for Moscow's supportive stance. The foreign minister and Russia's foreign intelligence chief Mikhail Fradkov were headed to the presidential palace to meet with Assad.
"Thank you Russia and China" read one banner that had the photos of both Assad and the Russian president. Many stood under rain carrying Syrian flags as well as the red, blue and white Russian banner and balloons.
"I am here to thank Russia for its stand in the face of the world conspiracy against Syria," said Manya Abbad, 45, as she waited for Lavrov's convoy Tuesday. "I wish the Arabs adopted similar stances."