Bobby Ryan and Matt Beleskey scored less than 2 minutes apart in the first period for the Ducks, who won the tiebreaker by a 3-2 margin. Jonas Hiller made 24 saves.
The Ducks haven't lost to the Flames at home since a 5-1 defeat on Jan. 19, 2004 -- Calgary's only regulation win in its last 24 visits to Anaheim (1-13-10). The Flames' last seven games at Honda Center have resulted in one-goal losses, five of them either in overtime or a shootout.
Alex Tanguay and Jarome Iginla scored for Calgary. Miikka Kiprusoff had 31 saves in the opener of a three-game road trip.
The Flames, three points out of a playoff spot with 29 games left, are trying to avoid a third straight season out of the postseason under coach Brent Sutter. The only time they've missed the postseason three years in a row was 1998-00 when Sutter's brother, Brian, was the coach.
If it comes down to the final day of the season, their opponent will be the Ducks in Calgary.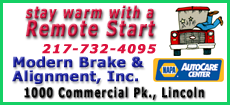 The Flames were trailing 2-1 in the third period when Anaheim defenseman Luca Sbisa received a 5-minute major for head-butting Tim Jackman as he crossed the Anaheim blue line with the puck and leaving him dazed for a few moments. Calgary's Tom Kostopoulos took exception and got a roughing penalty during the ensuing skirmish, leaving Calgary with a 3-minute power play.
Iginla capitalized with the man advantage, beating Hiller on a breakaway to the stick side with 13:45 left in regulation off a feed from Olli Jokinen. It was the second breakaway goal in two games for Iginla, who extended his streak of consecutive seasons with 20 or more to 13 -- the longest among active players.
The Flames got a break when a goal by Ryan Getzlaf was waved off due to a goaltender interference penalty against Corey Perry at 8:23 of the first. But the Ducks eventually opened the scoring at the 15:52 mark when Ryan got the puck in the slot from Lubomir Visnovsky and got his 20th goal on a 30-foot wrist shot while Perry was screening Kiprusoff.