The Oilers played without coach Tom Renney, who stayed back at the team hotel after taking a puck in the head during the morning skate. The cut required stitches and left Renney experiencing headaches. Associate coach Ralph Krueger took over in his absence.
Toronto has climbed back into playoff position in the Eastern Conference by going 5-0-1 in its last six games. Grabovski has led the charge with 12 points during that stretch.
Clarke MacArthur, Jake Gardiner, Tyler Bozak and Joffrey Lupul also scored for the Maple Leafs. Kessel added an assist, passing the 300-point plateau for his career.
Jordan Eberle scored twice and Jeff Petry had a goal for Edmonton, which lost in regulation for the first time since Jan. 21.
Oilers rookie forward Ryan Nugent-Hopkins didn't play after taking a hit from Mike Brown early in the third period. Nugent-Hopkins just returned to the lineup Saturday after missing a month with a shoulder injury.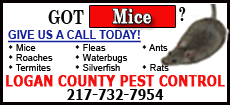 James Reimer entered the game with a long shutout streak after blanking Toronto's previous two opponents, but it ended quickly. Eberle collected a puck in front that Maple Leafs defenseman Dion Phaneuf was unable to clear and beat Reimer just 21 seconds in.
Sam Gagner picked up the second assist on that play, giving him 12 points in three games dating to his eight-point night against Chicago on Thursday.
Grabovski made sure that early lead didn't stand. He set up MacArthur with a nice touch pass at 7:21 before carrying the puck right around the goal and finding Gardiner in the high slot at 13:45 to give Toronto a 2-1 lead.
Eberle tied it at 17:30 on tic-tac-toe passing play with Taylor Hall and Petry before scoring his 24th of the season.