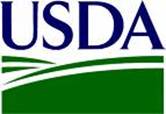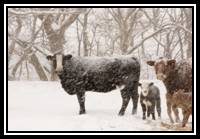 Logan County E-NEWS
Wednesday, February 08, 2012 Issue# 3 - 20
Logan County Farm Service Agency Phone: (217) 735-5508 Ext. 2
1650 5th St Fax : (217) 732-9916
Lincoln, IL 62656 Hours: M-F, 8:00 am to 4:30 PM
____________________________________________________________
News & Information
Our goal is to provide as much information to our farmers, ranchers, landowners, agribusinesses, non-farm orientated citizens, students, and future email subscribers in the quickest, cheapest, and most efficient way. Issuing press releases and regular newsletters fulfill our minimal requirements in publicizing information, but as we have learned over the years, it's not enough. The Logan County E-News will be published periodically and used solely to compliment the other avenues of our information dissemination needs. Subscription is free and the advice is still cheap. We do not discriminate. If you know someone that wants to subscribe, share this E-News with them. If you know someone is not getting their E-News, they should contact our office or check with their Internet Service Provider (ISP) or Email provider and flag the Logan County E-News as "non-spam" or "acceptable". Every time we issue E-News publications, we receive several returned messages due to the security filters your ISP uses.
_________________________________________________________________________________________
Topics Covered:
· DCP/ACRE Signup Announcement
· General CRP Signup Announcement
· Adjust Gross Income (AGI) Form 931
2012 DCP/ACRE Signup Begins
Contracts are available at your Logan County Farm Service Agency. Please stop by and sign up for the 2012 DCP/ACRE program NOW! No appointment is necessary. The deadline for the DPC/ACRE program is June 1st, but don't wait till spring to sign up. Come in now and take care of your contracts before spring is here.
General CRP Signup
On February 1, 2012, USDA announced that the next general CRP signup will be held from March 12, 2012, through April 6, 2012. Land that is not currently enrolled in CRP may be offered for enrollment during CRP signup 43. In addition, CRP participants with contracts expiring on September 30, 2012, may submit offers. Accepted contracts for CRP signup 43 will begin on October 1, 2012.
For program administration purposes, the continuous signup number will change from signup 42 to signup 44 for CRP-1's offered after September 30, 2012.
The number of acres accepted under signup 43 will be determined after signup 43 concludes based on the environmental benefits and the cost of the acres offered. The CRP offer process for signup 43 is expected to be highly competitive. The national environmental benefits index (EBI) cutoff score will be determined after signup concludes.
CRP General Sign Up Fact Sheet
Adjusted Gross Income (AGI) Form 931
Completing an AGI form is extremely important to staying compliant with all FSA programs. An AGI form is required to be completed for all years (2009 through 2012) in which an individual or entity received any FSA payments. Please respond timely to any notifications from the office to complete this task. Failure to complete the form will result in refunds of payments received. Make sure you complete the AGI form during the 2012 DCP/ACRE signup.
· Forms website – search for "form number: 931 "
Trivia Question
Q: Who is the largest purchaser of beef in the entire world?
A: __________________
Got a guess?
E-News!!!! Get relevant FSA information delivered to your computer or Smart Phone: Feel free to forward this on to other acquaintances so they may choose to join the distribution list. All you need to do to sign up is email me at John.Peters@il.usda.gov or stop in the office and fill out a brief E-News subscription form. ALL E-MAILS WILL BE KEPT CONFIDENTIAL
Please let me know of any ideas and suggestions you may have!

Respectfully,
John Peters

The U.S. Department of Agriculture (USDA) prohibits discrimination in all its programs and activities on the basis of race, color, national origin, age, disability, and where applicable, sex, marital status, familial status, parental status, religion, sexual orientation, genetic information, political beliefs, reprisal, or because all or a part of an individual's income is derived from any public assistance program. (Not all prohibited bases apply to all programs.) Persons with disabilities who require alternative means for communication of program information (Braille, large print, audiotape, etc.) should contact USDA's TARGET Center at (202) 720-2600 (voice and TDD). To file a complaint of discrimination write to USDA, Director, Office of Civil Rights, 1400 Independence Avenue, S.W., Washington, D.C. 20250-9410 or call (800) 795-3272 (voice) or (202) 720-6382 (TDD). USDA is an equal opportunity provider and employer.