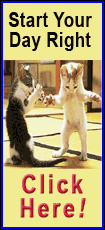 The primary purpose for the occasion Thursday was to implement the Logan County Economic Development Master Plan, but it was also to welcome and thank Aldi's for their interest in our community.

"Hopefully, we're going to warm things up in Logan County and make things happen," Lincoln & Logan County Development Partnership's director Mike Maniscalco began.

The plan will use volunteer leadership, as well as volunteers from the communities, in committees to get the ideas together, and then present the ideas back to the communities.

The new committee leaders for the top initiatives in Logan 2.0, Grow Lincoln and Logan County were introduced.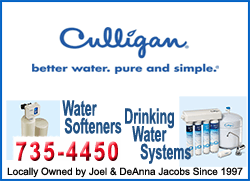 Kristi Powell, who is with Heartland Community College, will head "Leveraging Higher Education Assets." -- Powell said, "I'm looking forward to leveraging all the higher education schools, and the schools in communities in Lincoln and Logan County. I'm very excited to get this off the ground."
Lincoln businessman David Lanterman took interest in "Creating a compelling place." -- Lanterman observed that as committees met during formation, it was interesting to see how interrelated all their goals are: education needs in schools, today's virtual interests and infrastructure. He said we need to show others why we want to continue to live here and figure out how to bring people in.
Mark Houpt is steering 21st "Century Infrastructure and Cultivating Entrepreneurialism" -- Houpt compared the group and its course to the constitution: "'We the people,' we are many different people of backgrounds and many different professions, not only here in Logan County. This group right here have come together; we are forging our future with respect to our past that is rich in agricultural environment."
Crystal Alley will serve as Logan 2.0's chief operating officer -- Alley was enthusiastic and encouraging to all the initiative leaders, saying she is enjoying working with everyone and looking forward to the things to come from working this plan together.
Maniscalco said the development partnership had worked to get as many communities involved in and supporting the development of the master plan as it could. Representatives from a couple of the communities were present, at which time he asked if they would like to share a few words.
For the city of Lincoln, Mayor Keith Snyder recognized the presence of city council members Marty Neitzel, Kathy Horn and David Wilmert, who with several of their colleagues enormously supported the master plan. The city endorsed the plan back in October of 2010.
Snyder went on to recognize that the council has already been hard at work on several projects, including having a high-speed rail planning team; downtown development just got a $675,000 streetscape grant; work has continued weekly on LDC -- there is hope there; and the city has not given up on a fiber-optic network. He also appreciated Aldi's interest in Lincoln and their plans to expand.
The mayor said that the Lincoln aldermen have been working steadily on many projects that will make Lincoln a better place and improve the economy. "I'm very proud of the council working on these things," he said.
Atlanta Mayor Fred Finchum said that many people in his community, with some help coming from the development partnership, have also been working steadily on their economic development, and with success.
Atlanta increased its population, going from 1,642 to 1,692 in 10 years. He said it might not sound like much to some, but Atlanta was the only community in Logan County with net growth. The new golf course and residential community surrounding it contributed. The Atlanta community leaders are continuing to work at growth and appreciative of the partnership's participation with them.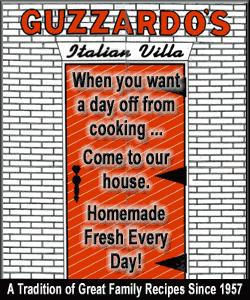 Aldi
Representatives of Aldi were appreciative of the cooperation from the city of Lincoln and the development partnership's assistance.
A representative spoke who has been with the company since 1983 and oversaw planning for Lincoln's first Aldi store. He said that Lincoln's Aldi opened in 1983 with a 10,000-square-foot store. Ten years later, the current store opened with 15,000 square feet of space. The company plans to break ground this spring to open this fall with a new 16,700-square-foot building.
The development partnership's new president, Steve Smith, briefly shared his vision for Logan County's development in the next year. He hopes to change the perception that when it comes to the partnership's interests, "everything is in Lincoln." A stronger effort is being made to reach out to all the communities in the county and bring everyone into the master plan as it unfolds.
"Lincoln is doing great. But the goal is to partner with every community. For Lincoln and Logan County to grow into the future, it has to be collective," he said.
Smith commended the new executive director for his first seven months, recalling, "We fed him to the lions right when he got here. There was a plan to close Logan [prison]. That didn't happen."
Maniscalco was part of a team that included the chamber of commerce and community leaders who interceded on behalf of Logan County.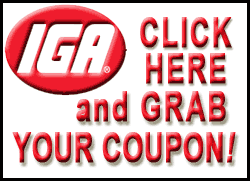 In addition to implementing the master plan and reaching out to communities, the partnership is also working on grants and other projects.
He's pleased to have Maniscalco with the partnership "and to see everyone coming together. Everything is becoming more cohesive."
As one last thing, he said, "We're looking for people in the community to come and join these committees. If you have an interest in any of the initiatives, let us know."
Maniscalco then thanked the Woods Foundation and USDA Rural Development for funding for the plan and all those in the community who have helped create it.
He encouraged individuals to look at the initiatives and stay up on what is happening through the new website.
"Volunteer sign-up information is on the website," he said, "and people can see updates on many of the things the partnership is involved with."
[By JAN YOUNGQUIST]
Past related articles
___
Contact information
Lincoln & Logan County Development Partnership
1555 Fifth St.
Lincoln, IL. 62656
Executive director: Mike Maniscalco
Phone: 217-732-8739
Website: http://lincolnlogan.com/
Email:
General questions: econdev@lincolnlogan.com
Executive director: Mike@LincolnLogan.com