"If you only knew him as a trainer, you missed out on something pretty special," the Rev. Stephen King said, beginning the funeral service Friday for Dundee, who died last week at the age of 90.
Ali was among about 600 people who paid final respects at the Countryside Christian Center. The self-proclaimed "Greatest" wore a black suit and sunglasses and sat in front of the casket and a stage lined with flowers, pictures, paintings, and a pair of red boxing gloves sitting on a stool.
Ali's wife, Lonnie, spoke during the service on behalf of her husband, who has Parkinson's disease.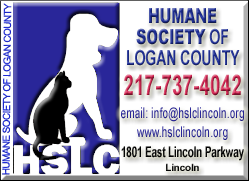 "He used to call us all the time and say it doesn't cost nothing to be nice. ... It was like his mantra," she said. "Whenever we saw Angelo there was a smile of his face. He was always a happy guy."
"You can't call too many men sweet. Angelo Dundee was a sweet man," added former NFL player Ian Beckles, who co-hosts a local radio show and became friends with the legendary trainer after Dundee moved to the Tampa Bay area a few years ago.
"Angelo didn't give you a choice," Beckles added. "You had to love him."
That was the prevailing sentiment throughout the 80-minute service attended by many of the friends Dundee made through boxing and his charitable endeavors, including promoter Bob Arum and former heavyweight champion Pinklon Thomas.
"As a man, he taught me so much," Thomas said before the service.
Arum was among the speakers, calling Dundee "one of the nicest people I ever met." Former Ali business manager Gene Kilroy talked about the bond that the trainer and boxer retained long after both retired.
"You can't buy loyalty today," Kilroy said. "Boxing has lost a great man."
Dundee died Feb. 1 at his apartment. His son said he recently had been hospitalized for a blood clot and briefly spent time in a rehabilitation center before returning home, where he was surrounded by family members when he died.
Best known for being Ali's corner man for most of the former heavyweight champion's career, Dundee was a brilliant motivator who trained 14 other world champions, including Sugar Ray Leonard, George Foreman, Carmen Basilio and Jose Napoles.
"When you think about the beauty of Angelo, when you think about the personalities that he had to coach and train, I actually have to start with Muhammad," Lonnie Ali said.