New CMS durable medical equipment demonstration

Send a link to a friend
[February 29, 2012] The Centers for Medicare and Medicaid Services (CMS) will be implementing a new demonstration project in 7 states (including Illinois) that will require physicians and medical equipment companies to submit prior authorization requests to Medicare when ordering a Power Mobility Device (PMD). (Power Mobility Devices are scooters and electric wheelchairs.)
The demonstration project is expected to begin in June 2012. This demonstration project was developed to deal with the large amount of fraud that occurs in distribution of PMD's. As SMP programs are well aware, Medicare loses a great deal of money every year on PMD's that are billed for fraudulently (i.e., they were never received by beneficiaries in the first place) and for PMD's that are not medically necessary (i.e., a salesperson went door-to-door in a senior building and gave everyone a 'free' scooter).
Under the project, the rules for approval of a PMD will remain the same as they have always been: a PMD must be prescribed by a doctor after a face-to-face visit; it must be needed for use inside the person's home (if a scooter is only needed to get around outside, this is NOT covered by Medicare!), and the medical equipment (DME) company should have supporting documentation from the person's doctor showing why the person needs a PMD. Before delivering a PMD, the DME company should provide a 'fitting,' in which the company ensures that the device will fit and work in the person's home, as well as fit the person properly.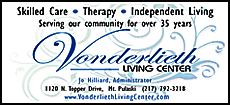 The only change that will be made as a result of this demonstration project is that doctors and DME companies will need to submit documentation to Medicare showing the person's need for a scooter or power wheelchair BEFORE submitting a claim. Medicare can then review the documentation to ensure that the PMD is necessary before paying for it.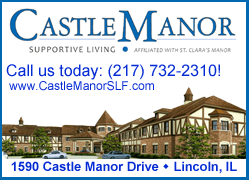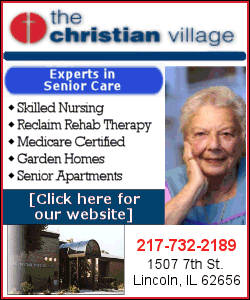 To learn more about the new PMD demonstration project, visit the CMS website for the project here:
http://www.cms.gov/CERT/03_PADemo.asp
We anticipate that fraudulent DME companies may attempt to find ways to 'get around' the rules of this new demonstration project. Therefore, we want to remind everyone of two very important tips:
If you believe that you may need a piece of medical equipment, call your doctor first. Do not accept equipment, supplies, or other services from anyone who calls on the phone or comes to your door!

Do NOT sign contracts or forms without reading and fully understanding what you are signing. Often, companies will require a person to sign a form that makes them financially responsible for equipment if Medicare does not pay. It is important to understand that this generally means that you may be billed for the full cost of the equipment – do not sign forms like this unless you intend to pay that full amount!
[Copy of Illinois SMP Fraud Alert]