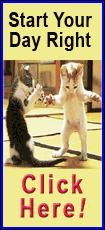 Then, of course, there is the good kind of peaking. The best example of that is going on in front of all of us in the form of the Lincoln Railers. Playing their fourth good effort in a row, the Railers moved above .500 on Saturday night with a less-than-energetic performance in a 51-32 win over Mahomet-Seymour in nonconference action at Roy S. Anderson Gymnasium.

Coming off three straight solid conference games, including a three-point loss to No. 1-ranked Lanphier, the Railers were hoping to avoid stubbing their toe as they squared off against the Bulldogs. It didn't take long for Lincoln to impose its will and take control of the contest.
Showing much of the same aspects that helped Lincoln get to break-even, the Railers jumped out early, getting their first points from senior Christian Van Hook as he scored after receiving a nice no-look pass from Austin Kirby. A basket from Gavin Block extended the lead to 4-0. The freshman, who was held scoreless the night before, finished with seven points, good enough for second on the night. A free throw from Mahomet put the visitors on the board. The Railers put together a 6-0 run to jump out to an early double-digit lead. The run included a 3-pointer from Max Cook, who was limited in minutes due to an ankle that was still an issue from Friday night's win over SHG. Jordan Gesner added a couple of free throws, the beginning of a night that saw the senior equal his career high of 18 points. The Railers pushed the advantage to 11-1 on an out-of-bounds play as Gesner lobbed a pass to Van Hook, who laid it up and in. The basket marked a milestone for Van Hook as he reached 500 points in his career.
Will Podbelsek ended the Lincoln scoring in the first quarter, hitting all three free throws after being fouled on a 3-pointer in front of the Mahomet bench. The Bulldogs were able to get a little offensive rhythm as the first quarter came to a close, scoring five straight and cutting the Lincoln lead to six at 14-8.
In the second quarter on Friday night, Lincoln (14-13) made all but one of their field goals from behind the 3-point line. Saturday night? Same thing. The Railers scored a quick six on 3s from Edward Bowlby and Gesner. The Bulldogs found their offensive threat in senior Clay Kibler. Kibler hit the first of his two treys in the quarter to draw the game to 20-11 Lincoln. The one area the Bulldogs did well in was turning the ball over, one of which was a steal by Cook, who passed ahead to an open Jake Olson for Lincoln's only 2-pointer of the period. Kibler continued to hit from the outside, bringing the Railer lead back to 22-14.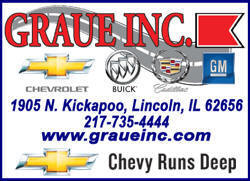 As was witnessed all weekend, whenever the Railers needed a big basket, it was a senior who delivered. Gesner hit two more 3s to double the score at 28-14. That should have been the halftime score, but a last-second shot from Mahomet fell short, then into the hands of Matt Turner, who put the rebound up and in as time expired, cutting the Lincoln lead to 28-16 at the break.
Although halftime featured recognition of the eighth-graders from the feeder schools, the third quarter proved to be more of an early senior night. After a pair of Bulldog free throws cut the lead to 10 to start the period, it was Kirby who connected from 3-point range to stretch it to 31-18. Mahomet (13-12) made their final push with the next four points, coming to within nine. Gesner stepped up again with his fourth 3 of the night and, after a Mahomet score, Kirby hit another 3 to put the Railers up 37-24. The third-quarter scoring ended on a full-court pass to Gesner, who outran the defense for the layup.
The fourth quarter was more Lincoln defense, holding the Bulldogs to one field goal. Gesner tied his career high of 18 with a reverse layup on a backdoor, initiated on a precise bounce pass from Olson. The rest of the quarter was too much Lincoln defense and not enough of anything from Mahomet. Lincoln's final two baskets came on a layup from Podbelsek after a steal and a 3-pointer in the corner from Dane Eimer.
It was not as solid an effort or intensity-filled as the night before, but it was not a conference game, and in the CS8 that is usually enough. There weren't many "wow" moments or times when the fans had trouble staying in their seats. It was one of those games. In the end, it was a win.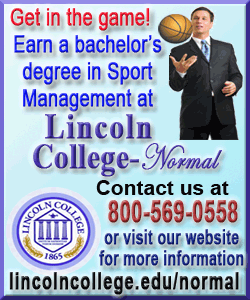 In one of those statistical oddities that folks like me enjoy, the Railers defense held the Bulldogs to single-digit scoring in each quarter, eight points apiece. Eight was also the number of 2-point baskets, free throws made and free throws attempted by the Railers. I know, I know, but just remember, it's folks like me who make everyone else feel a little bit more normal.
The Railers were led by the career night from Gesner with 18, followed by Block's seven points. Kirby finished with six, Podbelsek added five, and Van Hook chipped in with four. Scoring three points each were Cook, Eimer and Bowlby, with Olson adding a basket.
The Railers have their final weekend doubleheader coming up. On Friday night, the Railers will welcome in Glenwood. Lincoln has dropped a pair to the Titans this season -- a seven-point loss in the consolation championship at Collinsville and a 22-point blowout during the Meijer Winter Classic. The weekend finishes with the long trip to Moline on Saturday night. Both games are scheduled to begin at 7:30.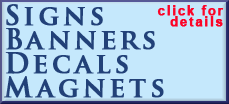 The remainder of the season is not going to be easy, but don't think this season will end without the chance of some hardware. Lincoln has the No. 1 seed in Decatur, and the sectional will be at Roy S. Anderson.
___
LINCOLN (51)
Gesner 6 2-2 18, Block 2 3-3 7, Kirby 2 0-0 6, Podbelsek 1 3-3 5, Van Hook 2 0-0 4, Cook 1 0-0 3, Bowlby 1 0-0 3, Eimer 1 0-0 3, Olson 1 0-0 2, Harris 0 0-0 0, Heidbreder 0 0-0 0. Team 17 8-8 51. 3-point field goals 9 (Gesner 4, Kirby 2, Cook, Eimer, Bowlby).
Mahomet-Seymour (32)
Farchminn 10, Kibler 9, Herrmann 4, Turner 4, Clapper 2, Ozier 2, Johnson 1. Team 10 9-16 32. 3-point field goals 3 (Kibler 3).
Scoring by quarters:
LCHS 14-14-11-12 51
Mahomet-Seymour 8 - 8 - 8 - 8 32
(Box score, provided by Lincoln coach Neil Alexander)
OTHER NOTES:
Jordan Gesner has moved into 19th place on the list of all-time 3s made with 86, passing Jacob Carey.

Austin Kirby has tied Cory Farmer for 18th in games played with 90.

The change in the starting lineup to Cook, Van Hook, Kirby, Gesner and Block has paid dividends as the Railers have gone 8-3 since the switch.

When Gesner has a good night, there is a good chance so will the Railers. Lincoln is 7-2 in games when he leads the team in scoring.
[By JEFF BENJAMIN]
Jeff Benjamin's Railer basketball articles