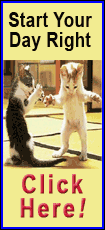 Pau Gasol scored seven of his 20 points in the final 5:20 and grabbed 13 rebounds, and the Lakers beat the Atlanta Hawks 86-78 on Tuesday night despite another poor first half by Kobe Bryant.
"I thing we've done a decent job of controlling the tempo, because most of our games -- whether we win or lose -- are like 92-89. So everybody's playing at our pace right now," said Brown, whose team has recorded 12 of its 17 wins by margins of eight points or fewer. "It's just a matter of us executing to the point where we get some good looks.
"We've had some wide-open looks in some of those games that we lost, so I know we can execute better than we have done and I know we can shoot better than we have -- especially from the 3-point line."
Andrew Bynum had 15 points and 15 rebounds for the Lakers, who returned from a 3-3 road trip and improved to 12-2 at home -- compared to 5-10 away. Bryant, whose jumper in the final 5 seconds beat Toronto on Sunday, finished this one with only 10 points in 34 minutes on 5 for 18 shooting.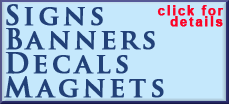 "When you come back from that kind of trip, your body doesn't feel as it usually does," Gasol said. "With the time difference and everything, it takes a game to get yourself back to normal. But we fought through it, pushed ourselves and found a way to win this game against a very quality team."
Bryant, who missed 10 of his first 11 shots against the New York Knicks last Friday in a 92-85 loss, was 1 for 10 from the field in the first half against Atlanta. But he made four of his first five after intermission, helping Los Angeles take a 59-51 lead into the fourth quarter.
The 14-time All-Star and two-time scoring champ, who turns 34 years old on Aug. 23, came in leading the NBA with a 29.2 average. The oldest player to win a league scoring title was Michael Jordan, who was 35 years and 61 days old when he finished the 1997-98 campaign with a league-best 28.7 average in his final season with the Chicago Bulls.
The Lakers' annual Grammy road trip was an eventful one for Bryant, who overtook Shaquille O'Neal for fifth place on the career scoring list in his hometown of Philadelphia -- and became the 10th player to make 10,000 field goals in the NBA with a 3-pointer on his final shot in the Lakers' loss at New York.
The Hawks shot just 34.4 percent in the opener of a five-game trip. Jeff Teague led them with 18 points, and All-Star Joe Johnson was held to 15 in 37 minutes on 7 for 17 shooting. Josh Smith, still smarting from his All-Star sub, also scored 15.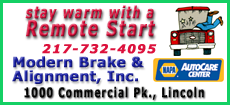 "We couldn't buy a shot," Atlanta coach Larry Drew said. "I don't know how many layups we missed. We just missed a ton of point-blank shots, and we turned the ball over at come crucial times. Obviously you can look at our stats and see that their size and length did affect us, but we gave it our best shot."
It was the only meeting this season between the teams, due to the lockout-shortened, 66-game schedule. The last time Atlanta won the season series was 1978-79, when it took three of four under coach Hubie Brown.
Steve Blake, playing his first home game since returning from an injury, made a 23-footer and a 3-pointer 67 seconds apart to give the Lakers a 74-62 lead with 5:47 to play. Gasol scored their next seven points on a short jumper, a hook shot and a 3-pointer that gave Los Angeles its biggest lead, 81-64, with 3:38 remaining.
"We just couldn't make shots in the second half," Smith said. "There was a lid on the basket, for a long period of time, particularly in the third quarter. Whenever you can't make shots, you have to make it that much tougher for them to score as well."