Corey Perry added his 28th goal, and Jonas Hiller made 25 saves for Anaheim, which won in Pittsburgh for the first time in 11 years by slowing down Penguins star Evgeni Malkin.
The NHL's leading scorer was held pointless for the second time this month, and his eight-game goal streak at home ended, too. Jordan Staal scored for Pittsburgh, but the Penguins' high-flying offense was bottled up over the last two periods.
Selanne's 19th goal of the season was the 656th of his career, moving him into a tie with Brendan Shanahan for 12th place on the NHL list.
The Ducks are 14-3-3 since New Year's Day, and much of their success has been fueled by Perry and the 41-year-old Selanne. Anaheim has thrived under the wide-open system that new coach Bruce Boudreau used successfully while in charge of the Washington Capitals.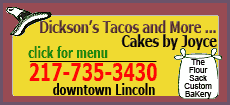 Though Anaheim hadn't won in Pittsburgh for more than a decade, Boudreau has made a habit of it. Washington dominated the regular-season series with the Penguins during Boudreau's tenure, and he again made himself at home in the Steel City.
Having Selanne playing at a remarkably high level in the twilight of his career has helped.
Selanne gave the Ducks the lead after he took a long pass from Matt Beleskey and backhanded a shot past Fleury 7:51 into the third. Hiller made the goal stand up, though he had help from a defense that held Pittsburgh to 26 shots, eight below its average.
For the first 40 minutes or so, however, it looked as though one goal would be enough for the Penguins to extend their winning streak.
The Penguins have made a habit of falling behind during their recent home tear, and they trailed 2-0 in each of their previous two games before roaring back.
This time they were on the other end of the rally.
Staal, playing in his third game after missing six weeks with a left knee injury, gave Pittsburgh an early lead when a turnover led to a 2-on-1 break with Matt Cooke. Staal faked a pass to Cooke and then fired a shot over Hiller's stick side for his 17th goal of the season and second since his return last weekend.