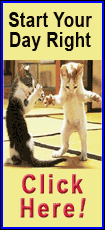 NYSE
General Motors Co., up $2.24 at $27.17
The automaker said that strong China and U.S. sales helped the it turn a profit of $7.6 billion in 2011, its largest ever.
Advance America, Cash Advance Centers Inc., up $2.53 at $10.44
The payday lending company was bought by Mexican financial services company Grupo Elektra in a deal worth about $780 million.
Orbitz Worldwide Inc., down 33 cents at $2.93
The online travel company said fourth-quarter revenue fell and it expects first-quarter revenue to be short of analysts' forecasts.
Nasdaq
Healthways Inc., down 73 cents at $7.21
The wellness program administrator posted a larger fourth-quarter loss after taking more than $183 million in impairment charges.
Avis Budget Group Inc., down $2.01 at $12.58
The rental car company said in a regulatory filing that its first-quarter adjusted earnings will likely fall from last year.