Attorneys hammered out the settlement involving creditors who bought certain WaMu securities that were later converted into preferred stock when regulators seized WMI's flagship bank in 2008 and sold its assets to JPMorgan Chase.
The securities investors faced recovering far less as stockholders than debt holders. They threw up a roadblock to WMI's latest plan, with only 62 percent of them voting for it, short of the required two-third majority.
That raised questions as to whether Delaware bankruptcy Judge Mary Walrath could approve the plan, which has overwhelming support from creditors. Walrath has twice rejected WaMu's bankruptcy plans, most recently in September.
In return for agreeing to support the plan, the dissenting securities investors will receive $18 million from JPMorgan and will be allowed a general unsecured claim of about $618,000. They also will be allowed to seek reimbursement of up to $15 million in legal fees without opposition from Washington Mutual or its official committee of unsecured creditors.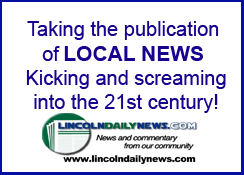 The investors also agreed to drop an appeal of Walrath's ruling that some $4 billion in debt securities had indeed been converted into stock when Washington Mutual Bank was seized. They had previously argued that the debt-to-equity conversion never took place and that WMI had no authority to transfer the securities to its Washington Mutual Bank subsidiary, and thereby to JPMorgan.
The securities investors also agreed not to oppose Washington Mutual's request that Walrath throw out portions of a September ruling in which she gave some creditors permission to pursue claims that several hedge funds who also are WaMu creditors engaged in insider trading based on information they obtained during the bankruptcy. In return for agreeing to the settlement that paved the way for Washington Mutual's new plan, the hedge funds have demanded that portions of Walrath's ruling be removed.