Because even as more consumers are willing to pay premium prices for organic milk, supermarkets are having trouble keeping it on the shelves as high feed and fuel prices have left some organic dairy farmers unable to keep up with demand.
"The market has surged faster than supply," said George Siemon, CEO of Wisconsin-based Organic Valley, the nation's largest cooperative of organic farmers, "and at the same time we had high feed costs reduce supply, so we had a double hit here."
Organic milk shortages are nothing new. As the milk -- which federal regulations require be from cows fed organic feed and free from production-boosting synthetic hormones -- rose in popularity during the past decade, there haven't always been enough farmers to meet demand (it can take three years to transition a conventional dairy farm to organic).
The shortages have been serious enough that major chains like Hannaford Supermarkets in the Northeast and Publix Super Markets in the South recently posted signs in the milk aisle advising shoppers of reduced supply. Some relief is expected with the seasonal spring boost in production. But industry watchers say this shortage is more worrisome because of the alarming jumps in the price of organic corn and other feed coupled with higher fuel costs.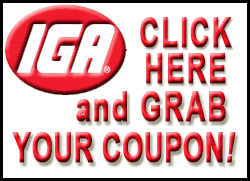 "It's kind of like a treadmill thing," said Siobhan Griffin, an upstate New York organic farmer whose cows chomp hay in a hilly pasture. "If you make less milk you make less money, and then you can't afford to make more milk."
After a recent dip during the recession, sales of organic milk -- which can sell for twice as much or more as conventional milk -- are strong again. Sales for organic whole milk were up 16 percent from January through November of last year compared with a year earlier, even as sales of conventional milk declined, according to federal agricultural statistics.
Molly Keveney, a spokeswoman for Horizon Organic, the No. 1 selling organic milk-brand, estimated a 7 percent growth in organic milk demand in a time of flat supply.
Some farmers have switched to less expensive feed, but that reduced production. Griffin, who runs Raindance Organic Farm 55 miles west of Albany, is losing money as costs outrun prices. She sold 15 cows in the fall so she could afford to buy feed for her remaining cows.
In Elko, Minn., Tim Zweber of Zweber Farms said his family sold about 20 milking cows since the fall because of the feed costs, leaving them with about 100. Zweber -- who like Griffin is a member of the Organic Valley cooperative- said the price his family receives for its milk versus the high costs of producing it results in margins that are very tight.
"If you can't make any money doing it, take the word `sustainable' out of organic," Zweber said with a laugh.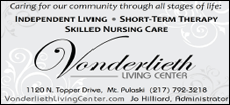 In fact, some struggling farms are switching back to conventional milk or leaving the dairy business entirely. Milk Thistle Farm, a Hudson Valley farm that was a popular vendor at New York City farmers markets, recently announced that it no longer could afford to continue production.
Horizon and Organic Valley say they have more dairy farmers making the transition to organic. But Ed Maltby of the Northeast Organic Producers Alliance said not as many farmers are making the switch because of the economics.