The Transportation Security Administration last week announced plans to vastly expand a new passenger screening program that speeds up check-in at airports. It's the TSA's first major move toward a security plan that gives a break to passengers that are considered less of a threat.
The program is already in the test phase at seven airports, and will be expanded to 35 by the end of the year. Travelers chosen for the expedited screening get to keep their shoes on, as well as leave liquids and laptops in their bags.
The catch? It's only available to select frequent fliers, or those who qualify for special screening plans, which cost up to $100.
Here's an overview of the screening programs, who's allowed in and how to enroll:
The fast lane
The first thing you need to know is that every airline isn't eligible -- at least not right away.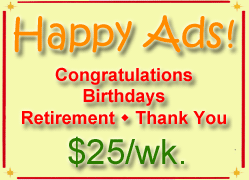 Right now, only high-level frequent fliers at Delta and American Airlines can be invited to join the program. The TSA won't say what level status a frequent flier must have in order to be eligible, citing security concerns. The airlines are inviting qualified fliers directly -- but if you only fly for holidays or the occasional vacation, don't wait by your inbox.
Fliers with top-tier status on US Airways, United and Alaska are also getting invites. But the option for those fliers won't start until later this year.
There's a backdoor way to get on the list of chosen ones. Members of Customs and Border Protection's Trusted Traveler programs Global Entry, Sentri and Nexus who are U.S. citizens are eligible to apply at http://www.globalentry.gov/. The downside is, they're not free. Prices range from $42 to $100 for a five-year membership. While the programs are intended for frequent international travelers, they provide the same ability to speed through security anywhere you fly.
How it works
There will be a criminal background check run, and possibly a requirement to provide extra personal information. When a qualified passenger accepts an invitation -- or pays for special screening -- the membership becomes part of their frequent flier profile. TSA agents will know this upon scanning the bar code on these passengers' boarding pass. They then shuttle those passengers to an expedited screening line.
Belts and shoes stay on, laptops and liquids remain in bags and everything moves faster. But even these passengers can be subjected to scanners and pat-downs. The TSA reserves the right to give extra screening to anyone.
Where and when
The program is currently available for American Airlines customers in Dallas, Miami, Las Vegas, Minneapolis and Los Angeles. For Delta fliers, the speedy screening is available at airports in Atlanta, Detroit, Las Vegas, and Minneapolis. If you're a Delta frequent flier taking a flight on American Airlines, or vice versa, it's only available where the two overlap: Las Vegas and Minneapolis.