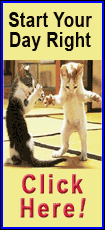 An appeals board for South Africa's Competition Tribunal is currently considering challenges made by agencies and unions who question the approval of Wal-Mart's bid. The government agency is charged with discouraging monopolies and protecting consumers.
Myron Brilliant, senior vice president of the U.S. Chamber of Commerce's international division, said Americans are closely watching the issue.
"How Wal-Mart is treated does have some bearing on how potential investors look at the continent," said Brilliant, who was leading a chamber team visiting South Africa this week.
According to South African government figures, total U.S.-South African trade last year was more than 100 billion rand (about $13 billion), compared to 173 billion rand (about $23 billion) with China.
Brilliant described South Africa as a gateway to the rest of Africa, and he said increasing trade between the U.S. and South Africa could create jobs in both countries.
Both countries "want growth. We want to see economic growth, and we want to see job growth," Brilliant said. "The message is clear: Jobs, jobs, jobs."
Unemployment in the U.S. in January was 8.3 percent. In South Africa, unemployment figures of 23.9 percent released earlier this month for the end of 2011 were applauded, because that represented the biggest growth in employment for South Africa since its 2009 recession.