Benchmark crude was up 48 cents to $102.79 per barrel at late afternoon Singapore time in electronic trading on the New York Mercantile Exchange. The contract rose 52 cents to settle at $102.32 per barrel in New York on Thursday.
Brent crude was up 24 cents at $120.35 per barrel in London.
Crude has jumped from $96 earlier this month as a surge in stock markets suggests investor confidence in the U.S. economic outlook is improving. The U.S. Labor Department said weekly applications for unemployment benefits dropped for the fourth time in five weeks to the lowest point since March 2008.
The Dow Jones industrial average rose 1 percent Thursday to its highest level in almost four years while Asian stocks jumped on Friday.
Rising fears that a military conflict will erupt over Iran's nuclear program and block oil supplies from reaching markets has also helped push crude prices higher.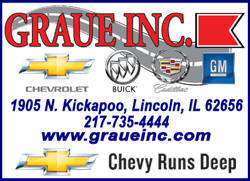 The U.S. and Europe are tightening economic sanctions against Iran over what the West believes is Iran's attempt to build a nuclear bomb. World leaders fear Israel may be planning a strike against Iran.
In response, Iran, which is the world's third largest exporter, has threatened to withhold its own oil deliveries and to block the Strait of Hormuz, through which one-fifth of the world's oil flows.
"Given the headlines regarding Iran, the market appears to be entering panic mode," energy traders and consultant The Schork Group said in a report. "In this current sky-is-falling market, facts like weak demand relative to supply are overshadowed by fear and greed. Bottom line, this oil market is afraid, very afraid."