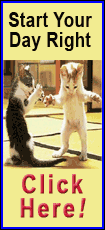 Below is the text as it was presented in the email:

(Copy)

Dear Editor:

When Governor Quinn approached me to step up and lead the Illinois Department of Agriculture, I was humbled by the opportunity to serve in a role where I could promote real, positive change in the lives of Illinois families. As a former mayor and legislator representing both rural and urban parts of Illinois that depend on a robust agricultural economy, I understand why citizens want someone with a clear vision and a commitment to continued growth.

I am committed to three major priorities for the Department of Agriculture:
Achieve Governor Quinn's goal of doubling Illinois exports by 2014,

Maximize every opportunity to strengthen rural development in Illinois,

Partner with the agriculture community in ongoing efforts to ensure our food is safe.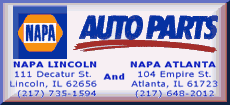 The Director of Agriculture should be a goodwill ambassador and the number one advocate for the farm families, communities and companies that make our state great. As Director, and on behalf of all the citizens of Illinois, I will continue to be non-partisan in my approach as I have strived to do throughout my career. I will listen, deliberate and actively lead on behalf of the many agriculture stakeholders in our state.

As a former Director of Regulatory Affairs at Illinois Power, I understand the importance of effective business regulations. For years I have worked to navigate government bureaucracy to help improve lives -- as director I can assist in reducing red tape to make government work on behalf of the agriculture community and people all across Illinois.

I am flattered by the outpouring of support from agricultural leaders, organizations, and elected officials on both sides of the aisle. I trust that their confidence in me - in addition to my record of service - demonstrate my commitment to cooperate with and advocate on behalf of Illinois' vibrant, diverse and proud agricultural heritage.

Sincerely, Robert F. Flider Acting Director Illinois Department of Agriculture

Robert F. Flider
Biography
Member of the General Assembly for 8 years - 2003-2010

Served on Ag and Conservation Committee

Served on Ethanol Production Oversight Committee

IL Farm Bureau "Agriculture Certified Legislator" – 2004

IL Farm Bureau "Friend of Agriculture" – 2006, 2008, 2010

Mayor of Mt Zion for 8 years - 1995-2003

Past Director, Regulatory Affairs, Illinois Power Company

Bachelor of Arts in Journalism, Eastern Illinois University - 1979

News reporter with the Mattoon Journal Gazette and Charleston Times-Courier newspapers from 1980-1983.

Director of Broadband Impact – promoting technology access in rural Illinois communities – with the Partnership for a Connected Illinois since March 2011.

Associate Member - Macon County Farm Bureau

Board of Directors, United Way of Illinois

Board of Directors, Mid-Illinois Chapter, Red Cross

Past Board Director – Decatur-Macon County Economic Development Corp.

Past Board Member – Mt. Zion Chamber of Commerce

Past Member – Metro Decatur Chamber of Commerce

Lives with wife Jean in Mt. Zion – has three adult children (including his son, in the U.S. Army, and son-in-law, a farmer) and one grandchild.
Agriculture Industry Leaders' Comments
About Robert F. Flider as Director of Agriculture
Jeff Scates, Illinois Corn Growers Association President, Gallatin County, IL
"The Illinois Corn Growers Association is pleased with Governor Pat Quinn's appointment of Bob Flider as the new Director of the Illinois Department of Agriculture. Director Flider, through his years of experience in the Illinois legislature, has dealt with many key agricultural and rural issues. His experience with agriculture, and his ability to work with the various agricultural interests, will be helpful to Illinois farmers. We look forward to working with him, and look forward to creating a strong partnership to advance agriculture in our state."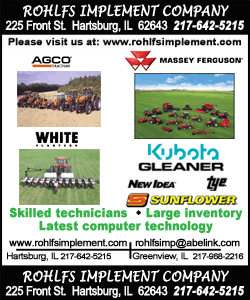 Jim Kaitschuk, Executive Director, Illinois Pork Producers Association, Springfield, IL
"Bob was always someone that was supportive and understanding of issues impacting agriculture when he was a member of the General Assembly. He certainly has the knowledge and understanding of the legislative dynamics, as well as how important agriculture is to the viability of Illinois. These tools will be essential in helping him continue his positive relationship with agriculture and working with the many dedicated people in the industry and within the Department."
Matt Hughes, Chairman, Illinois Soybean Association, from Shirley, IL
"The Illinois Soybean Association is pleased to support the appointment of a new director of agriculture who comes from the heart of Illinois soybean production and processing. It's important for Illinois soybean producers to have a strong leader to help grow animal agriculture, improve crucial transportation infrastructure and lead the industry. We look forward to working with Director Flider on issues that promote a healthy food production system in Illinois."
Chris Olsen, Vice President of Community and Government Affairs, Tate & Lyle, Decatur, IL
"Bob has a thorough understanding of the issues facing agriculture and agri-business, and he will be a strong advocate for all the state's agricultural sectors as Director."
Wes King, Policy Coordinator, Illinois Stewardship Alliance, Springfield IL
"The Illinois Stewardship Alliance is pleased to support the appointment of Bob Flider as the new Director of the Illinois Department of Agriculture. As a legislator in the Illinois House of Representatives he was one of the chief co-sponsors of the Local Food, Farms and Jobs Act; a landmark piece of legislation that is helping to build local food systems in Illinois—creating new opportunities for family farms and food entrepreneurs alike. We look forward to working with Director Flider to expand upon the great work that has already been done in Illinois to build viable local food systems and ensure the long term sustainability of Illinois agriculture."
Philip Nelson, President of the Illinois Farm Bureau, Bloomington, IL
"Bob Flider worked well in the agricultural arena when he served in the General Assembly and on the House Agriculture committee. Bob's door was always open and we look forward to working with him in his new role as Director of the Department of Agriculture,. We look forward to sitting down and addressing the many needs of agriculture with him."
Greg Webb, Vice-President, State Government Relations, Archer Daniels Midland, Decatur, IL
"We applaud Gov. Quinn's work to support Illinois agriculture – a critical component of the Illinois economy. We look forward to continuing to work with Gov. Quinn and Mr. Flider to help Illinois agriculture remain vibrant in 2012 and in the coming years."
Duane Noland, President and CEO of the Association of Illinois Electric Cooperatives
"Bob has lived most of his life in a rural area and represented a rural district as a state legislator, which makes him very familiar with issues important to farmers. He has also been in public service for a long time. He knows his way around the Capitol as well as the rural areas, so he will be very effective in his new role."
[Text copied from file received]