How long have you been a Chamber member?
Since last year, 2011.
I joined the Chamber because...
I wanted to become more involved in the community in Lincoln and meet new people here. I've participated on the Chamber Membership Committee to do just that.
Why did you decide to invest in Logan County?
My family and I have made Lincoln our home since 1996 and we want to see our friends and neighbors thrive in their work and their businesses. When Logan County's businesses do well, everybody wins.
What products and services do you offer to Logan County?
Choosing the right photographer involves more than simply finding someone with a camera. You may be entrusting that person with the responsibility of creating images at a once-in-a-lifetime event like a wedding or a milestone occasion like high school senior portraits. You may be looking for distinctive images that will showcase your business, and good photography can help businesses sell more.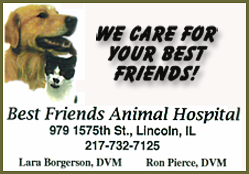 In each of these cases, you want a professional who is both experienced and technically skilled. You can't redo your wedding, for example, if your photographer does a bad job. Just as important, however, is the photographer's style and vision. After achieving a certain level of technical proficiency, it's really style and vision—the qualities that create a certain "look" to a body of work—that set photographers apart.
My clients have been drawn to my work for its distinctive style and the recommendations they've received from past clients. I love to use light in both flattering and dynamic ways, and some have described my style as "magazine-y." One high school senior came to me this fall because she said she didn't want her portraits to look like everyone else's. We worked hard to make photographs that she loved.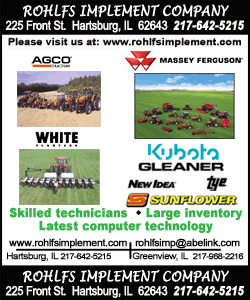 My portrait style is characterized by two approaches: shooting outdoors at dusk and shooting on white backgrounds in the studio. For outdoor portraits in the evening, I don't use natural light. In fact, it's often too dark to photograph without adding light. Instead, I use studio lighting techniques on location and this gives my images a distinctive look—high school seniors love this style. I also love the look of images photographed on white backgrounds. Images on white can be simple or dramatic, and the viewer's attention goes straight to the subject.
I specialize in weddings, senior portraits, and business headshots. I've also done commercial work. My style is a bit different and I'm not the right choice for everyone, but for those who are a good fit, I strive to do extraordinary work. You can see more of my work on my web site at http://gowinphotography.com. You can also find me on Facebook—just look for Michael Gowin Photography.
What does the future of your business look like?
As long as Logan County residents want a photographer with my vision and approach, I want to create images for them.
Contact person: Michael Gowin, phone 217-737-7908 or gowinphotography.com
[Text copied from file received from the Lincoln/Logan County Chamber of Commerce]