Park district notes
From Roy Logan, program coordinator

Send a link to a friend
[February 01, 2012] The Lincoln Park District is having its first-ever sweetheart dance. Moms, bring your sons, and Dads, bring your daughters to the park district center on Primm Road. Wear your finest and best, enjoy the DJ and plenty of snacks for a great experience. A keepsake photo will be given to you as well. The park district is inviting any combination to the ballroom on Sunday, Feb. 12, from 1:30 to 3 p.m. This is for children 3 to 12 years old. Please call 732-8770 to preregister or email online through the "Contact Us" page at www.lincolnparkdistrict.com. The cost is just $4 per person.
Coming in February on Tuesday mornings at 9:45, it is Zumba Gold. This is great for the active mature adult and beginners. Zumba Gold targets the largest growing segment of the population, baby boomers. It takes the Zumba formula and modifies the moves and pacing to suit the needs of the active older participant, as well as those just starting their journey to a fit and healthy lifestyle. What stays the same are all the elements of the Zumba fitness party, which is known for the zesty Latin music, like salsa, meringue, cumbia and reggaeton; the exhilarating, easy-to-follow moves; and the invigorating, party-like atmosphere. Active older adults who want camaraderie, excitement and fitness as a regular part of their weekly schedule will find that Zumba Gold is the perfect fit. It's a dance-fitness class that feels friendly, and most of all, fun. The Zumba party begins Feb. 7. Let Janell Woolard, a certified Zumba instructor, help you get your groove on!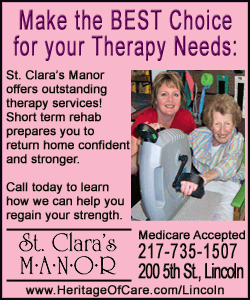 It won't be long until you hear the shout "play ball" and the crack of the bat. Baseball and softball registrations begin Saturday, Feb. 4, and run through Saturday, April 7, at the park district's front offices. Fliers will be sent to the schools, and other information will be released in the press. Fees will be the same as last year.
[Text from file received from Roy Logan, Lincoln Park District]