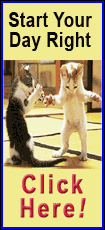 The Franklin Lakes, N.J., company said Tuesday that it earned $424.4 million, or $1.08 per share, in the three months that ended Dec. 31. That compares to $378.5 million, or 88 cents per share, in the final quarter of 2010.
Revenue also climbed 12 percent to almost $19 billion in the fourth quarter, which had an extra week compared to the 2010 quarter.
Adjusted earnings that exclude costs tied to the Express Scripts deal and other expenses were $1.25 per share.
Analysts surveyed by FactSet expected, on average, earnings of $1.17 per share on $17.38 billion in revenue.
Pharmacy benefit managers, or PBMs, process mail-order prescriptions and handle bills for prescriptions filled at retail pharmacies, acting as middlemen between employers offering prescription drug benefits and drugmakers.
Medco said mail-order prescriptions rose 9 percent in the quarter, and revenue from its Accredo specialty pharmacy business climbed 28 percent to $3.8 billion. Accredo distributes drugs that require special handling, including treatments for chronic illnesses.
The company said its Accredo business grew due to the extra week, an increase in brand pricing and broader utilization of specialty products.
Adjusted prescriptions -- which count 90-day mail order prescriptions as three 30-day prescriptions -- rose 7.7 percent in the quarter to 263.1 million.