Shares rose 3 percent in premarket trading.
Home-goods sellers like Home Depot and others are facing cautious consumer spending and prolonged weakness in the housing market. They've had to adjust to fewer consumers making large-scale home renovations by cutting costs and improving services such as online shopping and customer service.
But Home Depot's sales increase shows there may be some pent-up demand for home improvement, even during the winter.
"We had a strong finish to 2011, and with favorable weather, our business delivered results that exceeded our expectations," Chairman and CEO Frank Blake said in a statement.
The largest U.S. home-improvement company reported Tuesday that it earned $774 million, or 50 cents per share, for the period ended Jan. 29. That's up from $587 million, or 36 cents per share, a year earlier.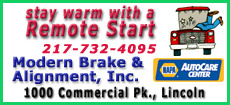 The earnings topped the 42 cents per share that analysts surveyed by FactSet expected.
Home Depot's stock added 20 cents to $46.91 in premarket trading
Quarterly revenue increased 6 percent to $16.01 billion from $15.13 billion, beating Wall Street's $15.5 billion estimate.
Revenue at stores open at least a year climbed 5.7 percent, with the figure rising 6.1 percent for U.S. stores.
This metric is a key gauge of a retailer's health because it excludes results from stores recently opened or closed.
Home Depot managed its costs well in the quarter, as cost of sales climbed slightly to $10.42 billion from $9.88 billion. Total operating expenses edged up to $4.27 billion from $4.21 billion.