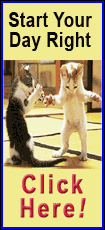 CEO Marie-Christine Lombard deflected questions about the issue most on the minds of investors and employees: an offer of euro9 ($11.87) per share that United Parcel Service made for TNT after the close of European trading on Friday.
TNT rejected the bid, which values the Hoofddorp, Netherlands-based company at $6.43 billion, but says it is in talks with UPS.
Lombard wouldn't say whether the company believes UPS may sweeten the offer or whether TNT has been approached by other potential buyers such as FedEx or private equity firms.
But investors believe a higher offer is likely, as shares soared more than 60 percent Monday to close at euro10.18. They dropped to euro9.929 in early trading Tuesday, still well above the UPS bid.
TNT reported a loss of euro173 million ($229 million) for the fourth quarter, including a euro104 million charge on its Brazilian arm and another euro45 million to write down the value of its airplane fleet. The company had profit of euro4 million in the same period a year ago. Revenues rose 2.8 percent to euro1.85 billion ($2.5 billion).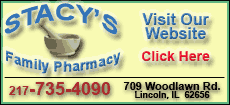 Lombard said TNT believes it can grow at least twice as fast as the European economy "in the medium term" -- but noted TNT has had a "difficult start" in the first quarter of 2012.
Lombard said the company is looking for "strategic partnerships" for its businesses in Brazil and China, which usually means it wants to sell them in part or whole.
But Lombard said there were other possibilities, including joint ventures, as long as they reduce the company's "financial exposure." Asked whether the company's Brazilian operations would return to profit in the second half of 2012, she laughed and said "that's the plan."