The 106-year-old company is airing TV ads to recast its orthopedic shoe inserts as "energizing cushions" that help people live life to the fullest.
The campaign will replace the brand's popular "Are You Gellin'?" commercials, which featured actors in stressful situations being transformed by the gel inserts into a relaxed mood.
Company executives hope the new "Get Up and Go" tag line turns attention to how the inserts might enhance a wide range of lifestyles. They want to dispel the notion that Dr. Scholl's products are only for older people suffering aches and pains. The first ad shows a break-dancer slipping a gel pad into his shoe before flipping in the air.
The ad also features actors running a marathon, line dancing and cheering at a college football game.
"The shots are meant to encompass all walks of life, in different parts of the country," said Phil Silvestri, creative director of Euro RSCG Tonic, the agency that also developed the "Are You Gellin'?" ads.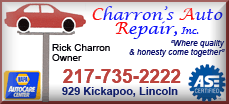 Dr. Scholl's already has strong brand recognition so the new campaign aims to connect with customers who don't bother seeking a remedy for their foot pain, said Jim Mackey, senior vice president of Merck Co., which acquired Dr. Scholl's with its purchase of Schering Plough Corp. in 2009.
"They go home, take off shoes and they sit down and put their feet up," Mackey said. "They recognize they have a problem but don't necessarily understand what to do about it."
Mackey said the company is "significantly increasing" its marketing dollars for Dr. Scholl's in the year ahead, but he didn't give specifics. The image makeover includes new packaging to hit shelves at the end of the month and new products that will roll out in August.