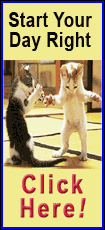 Benchmark crude was up $1.61 to $104.85 per barrel at late afternoon Singapore time in electronic trading on the New York Mercantile Exchange. On Monday it traded at $105.44, the highest since May. The contract last settled on Friday when it rose 93 cents to $103.24 per barrel in New York.
Brent crude was up 15 cents at $120.20 per barrel in London.
U.S. markets were closed Monday for the Presidents Day holiday.
European Union officials agreed early Tuesday to hand Greece a second massive bailout to help save it from bankruptcy. Private bondholders will take a 53.5 percent loss on their holdings which, along with tough austerity measures, is hoped will lower Greece's debt level to about 120 percent of gross domestic product.
Crude has jumped from $96 earlier this month and $75 in October as signs of an improving U.S. economy bolstered investor confidence. However, analysts are concerned higher fuel costs could stifle consumer spending and undercut economic growth.