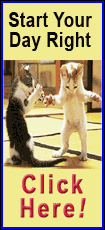 When the Revel casino opens in April, one of its attractions will be "Ivan Kane's Royal Jelly," a burlesque show that lends a traditional nightclub with live bands and more than a dozen dancers who fan out into the audience as they strip down to barely-theres.
"It's sensual as opposed to sexy," said Kane, a New York club designer. "It's a nightclub, but during your time in the nightclub, all of a sudden there's gonna be a shift in energy and a show's gonna start, and live musicians are gonna be there and dancers are gonna be dancing all around and doing our version of how we do burlesque."
That version is more R-rated than anything else. Kane insists the show is not strip-tease or go-go. Rather, he says, it integrates the nightclub experience with a concert and Broadway show elements. There will be no nudity, and no physical contact with patrons.
What there will be is plenty of lights, some lasers, confetti, and highly choreographed numbers. Later in the evening, at 2 a.m., the show shifts to a rock concert, with the dancers performing on and offstage.
There will be tunnels and platforms, onto which dancers will pop out periodically.
"There's a level of elegance, and yet it's edgy at the same time," said Mitch Gorshin, the casino's executive creative director.