Pinchot likely remains best known as the endearingly naive, quasi-Mediterranean immigrant Balki Bartokomous from the TV sitcom "Perfect Strangers." But unlike Balki, Pinchot is by his own admission "fiercely private" and an "introvert that does a pretty convincing performance as an extrovert." Still, he has decided to open his doors to America via "The Bronson Pinchot Project," which premiered Feb. 11 on the DIY cable network. In all, eight episodes were shot over 13 weeks at the end of last year in Harford, a village founded in 1790 and nestled in the Endless Mountains of Susquehanna County near the New York state line.
His filmography includes 1980s hits like "Risky Business" and "Beverly Hills Cop," but since "Perfect Strangers" ended in 1993 after eight seasons, Pinchot has performed on and off-Broadway, appeared in touring theatrical productions and done voiceovers and audiobooks.
His new show, though, is altogether different.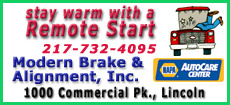 First, the designs are his own. "I get a kick out of it because I sit there with a sketchbook and say, 'This is what it should look like when it's done' and in the end it either looks like that or it's better," he said. "My theater training helps; in theater, it doesn't matter where you're at with your performance, opening night is opening night."
Home base is Pinchot's circa 1840 mansion in the center of Harford, a town of about 1,300 people. It was the home of state Sen. Edward Jones in the early 1900s and had more recently served as office space. Pinchot bought the place in 2000.
"I wanted a Greek Revival house within five driving hours of New York City," Pinchot said. When he first walked in, he said, he knew he would buy it.
When he arrived, the scene couldn't have been better staged by a Hollywood set designer: The house smelled of cinnamon toast, the air outside smelled of fresh manure, a woman pushing a baby carriage paused to admire a neighbor's fuchsia roses across the street.
"I was already sold, but that was like God was hitting me over the head with a sledgehammer," he said. "OK, I get it, I get it!"
He now owns six historic properties in Harford, including what was a burned-out vacant home also from around 1840 and a sweet blue-shingled building that houses the town's post office. Eventually, he hopes many of the properties will be places for visiting friends to stay.
The first season's architectural stars are his Ionic-columned mansion and Decker House, a smaller home rehabbed with salvaged wood from demolished old buildings, windows from an abandoned farmhouse and floors from a property formerly part of late heiress Doris Duke's estate.