"Illinois faces a number of tough challenges after years of state government gridlock and failed leadership. Our state has been adrift far too long," Brady said. "Our main concern is addressing the terrible state of our finances, and we need to work together. All lawmakers must be allowed to play a larger role in cutting state spending. We also want to foster private-sector economic job creation for the hardworking families of Illinois. The current administration must rethink its ongoing siege on our state's business climate. We need to restore the confidence of businesses -- like Caterpillar in Peoria -- that provide jobs for our citizens."

The 44th District senator has introduced legislation addressing several key issues -- health care (SB 3608), budget (SB 2489), the General Assembly Scholarship program (SB 2914, SB 2932) and amending the Illinois Constitution (SJRCA 16).

The deadline to introduce legislation for the 2012 legislative session was Feb. 10.

One Brady bill (SB 2489) would stop Gov. Pat Quinn from using charitable donations to pay the state's bills.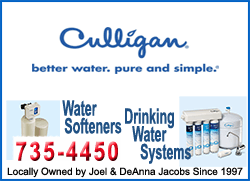 Senate Bill 2489 would protect taxpayer contributions to income tax checkoff funds from being "swept" by the governor. The administration borrowed $1.176 million from 11 tax checkoff funds during fiscal 2011.
"Years of 'tax-borrow-and-spend' fiscal mismanagement have brought Illinois to the sad state of affairs that, despite a 67 percent income tax increase forced through by Democrat leaders in January 2011, the governor had to use funds donated by taxpayers to charitable organizations to pay the state's bills. The administration says the money has been repaid, but it should never have been borrowed in the first place," Brady said. "This is not the state's money."
Senate Bill 2489 has been assigned to the Senate Revenue Committee.
Another bill (SB 3608) would dissolve the Health Facilities and Services Review Board, which regulates medical services and construction of medical facilities throughout Illinois.
"The board has been at the center of controversy for many years, tainted by the corrupt influence-peddling of some of its former members during the Blagojevich administration who were ultimately convicted of seeking to enrich themselves at the public expense," said Brady. "Over the years, I have introduced a number of bills designed to make the kinds of changes that would help restore the public's confidence in the board's actions and activities.
"My efforts have been stonewalled on a number of fronts, however, which leads me to believe that the best course would be to disband the board completely," he added. "Perhaps it is time to give private investors more opportunity to develop health care facilities without undue governmental interference and provide the citizens of Illinois with better access to quality health care facilities in their communities."
Senate Bill 3608 awaits assignment to a legislative committee.
Another measure (SB 2825) would provide for the issuance of Illinois Nurses license plates. A portion of the money earned from the sale of the license plates would be used as grants to the Illinois Nurses Foundation to advance the nursing profession.
Senate Bill 2825 has been assigned to the Senate Transportation Committee.
Two bills co-sponsored by Brady (SB 2914, SB 2932) would eliminate the General Assembly Legislative Scholarship program.
"While at least in my case, these scholarships have always gone to worthy and qualified students, another recent downgrade in the state's bond rating and a lack of support for reforming or abolishing the program from Democrats in the General Assembly have prompted me to terminate awarding scholarships to students in my district," Brady said. "In these difficult economic times for Illinois and our colleges and universities, we must look at every opportunity to maximize the use of our resources."
The 44th District senator is also co-sponsoring legislation that:
High speed rail (SR 404): Urges Congress to fully fund Amtrak and the high-speed rail program.
Transparency (SB 3682): Calls for greater transparency via direct citizen access to an Internet database about state jobs.
Voter fraud (SB 3750): Requires photographs on voter registration identification cards.
Collective bargaining (SB 3777): Requires legislative approval of collective bargaining agreements between the governor and state employee labor unions.
Marriage (SJRCA 16): Calls for an amendment to the Illinois Constitution to state that only marriage between a man and a woman is valid or recognized in Illinois.
Adoption (SB 2495): Allows a child welfare agency that is religiously based to decline an adoption or foster family home application from individuals in a civil union.
Energy (SR 585): Expresses the concerns of the Senate over the decision of the Illinois Commerce Commission regarding the Chicago Clean Energy project, and asks that the commission rehear the matter.
[Text from file sent on behalf of Sen. Bill Brady by Illinois Senate Republican staff]