U.S. Gen. John Allen, the top commander in Afghanistan, apologized and ordered an investigation into the incident, which he was "not intentional in any way."
The incident stoked anti-foreign sentiment that already is on the rise after nearly a decade of war in Afghanistan and fueled the arguments of Afghans who believe foreign troops are not respectful of their culture or Islamic religion.
Early Tuesday, as word of the incident spread, about 100 demonstrators gathered outside the sprawling Bagram Air Field, north of Kabul in Parwan province. As the crowd grew, so did the outrage.
"Die, die, foreigners!" the demonstrators shouted. Some fired hunting guns into the air. Others threw rocks at the gate of the base.
Ahmad Zaki Zahed, chief of the provincial council, said U.S. military officials took him to a burn pit on the base where 60 to 70 books, including Qurans, were recovered. The books were used by detainees once incarcerated at the base, he said.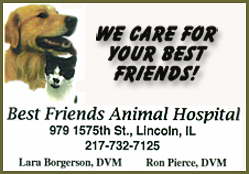 "Some were all burned. Some were half-burned," Zahed said, adding that he did not know exactly how many Qurans, the Muslim holy book, had been burned.
Zahed said five Afghans working at the pit told him that the religious books were in the garbage that two soldiers with the U.S.-led coalition transported to the pit in a truck late Monday night. When they realized the books were in the trash, the laborers worked to recover them, he said.
"The laborers there showed me how their fingers were burned when they took the books out of the fire," he said.
Afghan Army Gen. Abdul Jalil Rahimi, the commander of a military coordination office in the province, said he and other officials met with protesters, tribal elders and clerics to try to calm their emotional response. "The protesters were very angry and didn't want to end their protest," he said.
One protester, Mohammad Hakim, said if U.S. forces can't bring peace to Afghanistan, they should go home.
"They should leave Afghanistan rather than disrespecting our religion, our faith," Hakim said. "They have to leave and if next time they disrespect our religion, we will defend our holy Quran, religion and faith until the last drop of blood has left in our body."
Later, however, the protesters ended the rally and said they would send 20 representatives from the group to Kabul to talk with Afghan parliamentarians and demanded a meeting with President Hamid Karzai, Rahimi said.
In a statement, Allen offered his apologies to the president and people of Afghanistan and thanked the local Afghans "who helped us identify the error, and who worked with us to immediately take corrective action."