Powder Magazine senior editor John Stifter, who witnessed the slide that killed three of his skiing companions Sunday, said one person survived by bear-hugging a tree and holding on as the snow barreled over him. Another skier who was caught in the slide was saved when she deployed an air bag designed to keep her afloat.
"It's an absolute horror story," Stifter said Monday.
The chances of surviving an avalanche once it has you in its grips are slim, experts say.
"The snow doesn't really care how experienced you are. It's not keeping track of experience level," said Mark Moore, an avalanche meteorologist and director of the Northwest Weather and Avalanche Center, which warned of extreme avalanche danger Tuesday. "Once you're in an avalanche, it has you at its mercy."
Stifter identified the victims as Jim Jack, a well-known head judge for the Freeskiing World Tour; Stevens Pass marketing director Chris Rudolph; and Johnny Brenan, a Leavenworth contractor.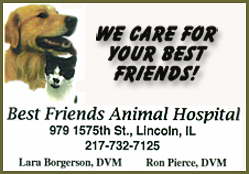 The Freeskiing World Tour and Utah's Snowbird Ski and Summer Resort had scheduled a gathering at the resort Monday afternoon to remember Jack, whom Stifter described as generous, smart and influential in the ski industry.
The skiers were equipped with safety devices and kept track of each other as they strayed beyond the boundaries of the popular Stevens Pass Ski resort, about 90 miles northeast of Seattle. But the precautions still didn't save some from getting trapped, highlighting the risks of backcountry activity during a season of heightened avalanche dangers in the West.
Sunday's avalanche was relatively large, Moore said. The Northwest Weather and Avalanche Center rate Sunday's avalanche danger as considerable to high. Heavy snow had fallen in the Cascades on Saturday with widespread avalanches and strong winds, all red flags, Moore said.
"Most of our avalanches here are storm-related, so we get most of our avalanche activity during or immediately after a storm," Moore said. "It's very sad to have accidents like this happen. No matter how good the snow is, you still have to be objective about risk," he added.
Statistics show that 93 percent of avalanche victims can be recovered alive if dug out within 15 minutes, but survival rates drop quickly as time passes, according to the Utah Avalanche Center. After 45 minutes, only 20 to 30 percent of victims are alive. After two hours, few survive. People die because their carbon dioxide builds up in the snow around their mouth and they quickly die from carbon dioxide poisoning.
The Tunnel Creek canyon -- where a snowboarder died in an avalanche last year -- is outside the boundaries of Stevens Pass ski resort, but the area can be accessed by taking one of the resort's lifts to the top and hiking a short distance. The area is not controlled for avalanches.
Stifter said he and Jack skied in the resort until about 11:15 a.m. Sunday when they met up with Rudolph. Stifter was in Washington state on an assignment, but this "was just a fun run with friends."
He said he read the avalanche report that morning and knew avalanche dangers were considerable. He and others talked about it and determined they could ski it safely, he said. Jack and Rudolph had both skied the area countless times, he said.
Three of the 15 in the initial group peeled off and went a different way. Twelve others headed down, pairing up and skiing one by one, leapfrogging each other.