Michaels, the bandana-wearing Poison frontman, and Lauper were the celebrity riders in Orpheus, the parade club founded in 1993 by New Orleans native actor and crooner Harry Connick Jr.
Just as the Orpheus ball was to wind down early Tuesday, revelers were gearing up for the Fat Tuesday parades rolling shortly after daybreak. Some revelers would party through the night.
Clarinetist Pete Fountain will be leading his marching band from the city's Garden District to the French Quarter. The float parades follow Fountain and his "Half Fast Marching Club" -- first the African-American Krewe of Zulu, the group known for the decorated coconuts it hands out to revelers, and the parade of Rex, King of Carnival.
Lent follows Fat Tuesday. It is the period of fasting and repentance before Easter Sunday.
The stakeout for prime spots along the Mardi Gras parade route started Monday, with legions of Carnival die-hards jockeying for the best places to vie for beads thrown from floats on Fat Tuesday.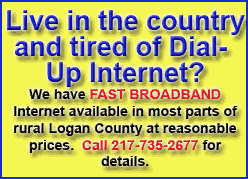 For many, the celebration would be a continuation from the day before. Monday, or Lundi Gras as it's called in New Orleans, included the ceremonial meeting between the king and queen of Zulu and Rex and his queen. The event was marked with live music, dancing and revelry on the riverfront Monday. Revelers in costume danced and posed for pictures with Mardi Gras Indians wearing elaborate costumes with feathers and beads.
Wearing a purple, green and gold afro-style wig, Syreeta Grace bobbed to the tunes of a brass band as Mardi Gras Indian in a blue feathered headdress strutted through a crowd of thousands. Revelers danced for hours to live music along the Mississippi River and some were staking out spots for Monday night's celebrity-studded Orpheus parade.