The vote can hardly be called an election as Vice President Abed Rabbo Mansour Hadi is the only candidate. It is, however, a turning point for the impoverished Arab state, ending President Ali Abdullah Saleh's 33-year authoritarian rule.
Saleh is the fourth ruler to lose power in the Arab Spring uprisings. But to the chagrin of many protesters, he will likely remain in Yemen, where nothing bars him from political activity.
As part of a U.S.-backed deal brokered by Yemen's Gulf neighbors, Saleh is stepping down in exchange for a blanket immunity from prosecution. But the outgoing president, who over the years has built a strong web of tribal and family relations, could still hold considerable sway after Hadi is installed.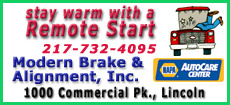 Saleh is now in the U.S. for medical treatment after an attack on his palace in June left him badly burned, and hastened his descent from power. He is expected to return to Yemen after the vote. Still, he addressed Yemenis through a message read out on state TV late Monday, urging them to vote and praising what he said was a new breed of politicians who were born out of the crisis. He also held out the possibility of an ongoing public role for himself, possibly through his longtime ruling party.
"I bid farewell to authority," Saleh said. "I will remain with you as a citizen loyal to his country, people and nation ... and will continue to serve the country and its just issues," he added.
His successor, Hadi, cast his vote at a polling station near his house in Sanaa. Indicating the still volatile security situation in Yemen, Hadi 's voting station was changed at the last minute because of reports of a bomb threat. Security around Hadi was tight.
"This is a qualitative leap for modern Yemen," Hadi said after voting. "There will be big political, economic and social change, which is the way out of the crisis that has ravaged the country."
Yemen is the poorest country in the Arab world, with a weak central government, a secessionist movement in the south, a rebellious Shiite community along the northern border with Saudi Arabia and one of the world's most active al-Qaida branches.
The U.S. had tried to cultivate Saleh as a partner in fighting al-Qaida, providing him with funds, drones, boats and training for Yemeni special forces while keeping a limited presence of U.S. military experts in the country for coordination and training. It has also thrown its support behind Vice President Abed Rabbo Mansour Hadi in hopes he can and will help fight al-Qaida.