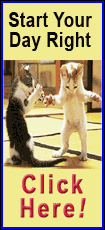 Last week's explosions in the Thai capital announced the apparent arrival of international terrorists in this Southeast Asian nation, revealing a plot allegedly aimed against Israeli diplomats. But big questions remain about who was behind the plot, and why.
So far, three Iranian citizens have been detained in the case, though police say they haven't revealed anything substantial under interrogation. A Thai court issued an arrest warrant for an additional Iranian suspect this week, and on Tuesday, police were investigating the discovery of stickers plastered on Bangkok utility poles and billboards that may have marked routes for intended victims.
Was it part of a covert tit-for-tat war in which Iranians are hitting back at Israel for allegedly killing Iranian nuclear scientists in Tehran? Were the assailants part of a global terror network? If they were professional assassins, why were they so inept?
"There are many theories," government spokeswoman Thitima Chaisaeng said shortly after the Bangkok blasts.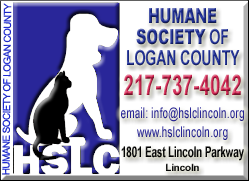 And so far, not many answers.
The explosions Feb. 14 came one day after two other incidents in India and the former Soviet Republic of Georgia in which bombers tried to hit Israeli targets with so-called "sticky" bombs that attach magnetically to vehicles.
Whoever was responsible for the cross-continental string of violence, the perception that Tehran is to blame "has undoubtedly exacerbated the already mounting tensions surrounding Iran's nuclear program, and international efforts to curtail it," said Will Hartley, head of the Terrorism & Insurgency Center at IHS Jane's in London.
Iran has denied responsibility. Thai investigators, meanwhile, have been left to pick up the pieces and solve the riddle of what happened on Thai soil.
Police say a 31-year-old Iranian named Leila Rohani, who visited Thailand four times over the last year, paved the way for the operation by renting a two-story house in the Thai capital.
Rohani left Thailand on Feb. 5, and the three now-detained Iranians arrived in the predominantly Buddhist country several days later, each traveling on a 60-day tourist visa. The trio met in Pattaya, a beach town on the Gulf of Thailand known for its go-go bars.
They included Mohammad Kharzei, 42; Masoud Sedaghatzadeh, 31; and Saeid Moradi, 28. Immigration police say Kharzei and Sedaghatzadeh, at least, had visited Thailand before, Sedaghatzadeh as recently as December.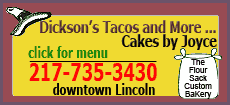 In Pattaya, the men checked into separate rooms at two different hotels, and appeared to relax. For a couple of days, they hung out with several prostitutes, said Lt. Col. Noppon Kuldiloke, a senior immigration police investigator in southern Thailand.
A snapshot of the group during this period emerged last week. Published on the front page of the Bangkok Post after the explosions, a cell phone image taken by one of the sex workers showed the Iranians at a Middle Eastern-themed bar or restaurant. Surrounded by hookah water-pipes and a drink-filled table, Kharzei and Sedaghatzadeh each cradled a woman in their arms, while Moradi reclined on a cushion.
The group drank and played pool together, according to the report -- then headed to Bangkok to stay at the house Rohani had arranged for them.
Whatever the men were planning went awry on the afternoon of Feb. 14, when an explosives cache stored at the home ignited by mistake. The ensuing blast blew the roof off an entire front room, simultaneously shredding a first floor edifice and showering the driveway and a grass courtyard with debris.
A closed circuit video camera installed on the street outside showed the Iranians emerge, one by one.
First out was an apparently barefoot Sedaghatzadeh, wearing shorts and sunglasses. Kharzei was next, carrying a large backpack strung over his shoulder.
By the time Moradi finally came out, about five minutes later, a small crowd had begun to gather. But the bystanders recoiled in fear, backing up and turning away as Moradi strode past wearing a jacket and a black backpack. Blood appeared to drip from a wound on the left side of his face, staining a blue baseball cap.
In each hand, he carried what appeared to be portable radios -- possibly homemade "sticky" bombs.
As Moradi tried to flee, a red taxi passed and -- for reasons that remain unclear -- he dropped one of the bombs into the road in front of it, blowing apart the vehicle's front end and wounding the driver and three other Thai bystanders.
Boonlak Phakdi, a cleaning lady living in the area, said the driver got out and shouted to other taxis that Moradi tried to flag down: "Don't take that man in your car!"