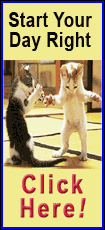 At a time when Greece's survival in the eurozone is in jeopardy, it seems academic to debate a Turkish entry to European ranks that some Turks feel won't happen in their lifetime, if at all. The more pressing question is whether the suitors should, as with any soured romance, call it quits or rekindle the flame.
When accession talks began in 2005, the idea was that Turkey's Muslim population would enrich the continent, culturally and economically, with Turkey itself destined to become a European-style democracy that could serve as an east-west bridge.
More than six years later, doubt haunts hope.
Economic troubles mean that Europe, where skepticism toward the Turkish bid was already building, has little energy to expand, while in Turkey reform efforts have slowed and the nation has sought to carve out a leadership role in the Middle East.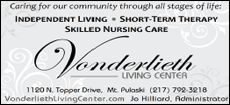 "Without a deadline, without a final aim, there is no process," said Cengiz Aktar, a political science professor at Bahcesehir University in Istanbul. "There can't be an endless project."
Aktar, who attended the opening of an EU information office at the university on Friday, said it was "high time" for a reassessment of Turkey's bid. He rejected the argument that EU-backed reform alone was enough, as though the journey was as good as the destination.
The debate is in limbo partly because France and Germany, which have spoken against full Turkish membership, hold elections this year and 2013 respectively, and no bold initiatives are expected during the political campaign season.
Even if those European heavyweights choose governments that are more sympathetic to Turkey's candidacy, there is no sign of progress on a long-running dispute over EU member Cyprus, where the Greek-speaking south observes European rules and Turkey aids and occupies the isolated Turkish Cypriot north.
Jean-Maurice Ripert, the EU's new ambassador to Turkey, said more joint teams would be formed to lay technical groundwork for accession in case political conditions improve in the years ahead. He cited 40,000 student exchanges between Turkey and the EU last year, as well as EU plans to spend 800 million euros ($1.06 billion) this year on European development projects in Turkey.
"Don't think that nothing is happening," he said in a meeting with foreign journalists. Since his January arrival, Ripert said, Turkish officials have assured him of their commitment to joining the European Union and voiced frustration with what they see as European opposition.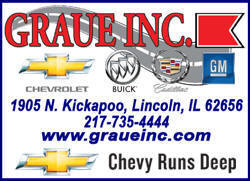 In the past decade, Turkey has evolved into a regional powerhouse whose foreign policy remains in step with, but no longer defined by, its allies in NATO. Europe, meanwhile, was signaling fatigue with the idea of expansion well before it sank into recession.
"In Brussels nowadays, you hear very little talk of enlargement," said Sinan Ulgen, chairman of EDAM, a research center in Istanbul, and a visiting scholar at Carnegie Europe in the Belgian capital. "The main issue is essentially the economic crisis."
Numbers tell the story of the failure and potential of the Turkish bid, a legacy of Ottoman sultans who sought to upgrade their crumbling empire with European ideas, as well as Mustafa Kemal Ataturk, the national founder who looked westward for inspiration.