Santorum's growing connection with Michigan conservatives risks embarrassing Romney in his home state. Romney was counting on a strong finish in Michigan's presidential primary on Feb. 28 to carry him into the big, multistate round of voting a week later on Super Tuesday.
But Santorum, fueled by a recent trio of victories and sensing an opportunity to upset or at least bloody Romney with a strong primary finish of his own, is charging hard at a state that he says shares many of the same characteristics as his blue-collar state of Pennsylvania. Santorum pledged Monday that, under his administration of less government and more individual freedom, "manufacturing jobs will come back here to Muskegon."
Many of those at the standing-room-only rally at a Muskegon Holiday Inn said Santorum's message of religious and social conservatism was more in line with their values.
"I see Mitt Romney as more of a politician who has flip-flopped on some issues," said Hal Sisson, a 57-year-old media consultant from Norton Shores who, like Santorum, has seven children. "Rick Santorum has repeatedly been very conservative and has always stuck by his principles."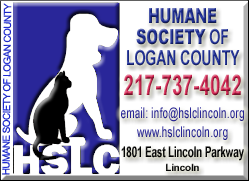 After holding a second rally at Hope College in Holland, Santorum got a standing ovation from GOP activists in Grand Rapids after criticizing President Barack Obama's policies, declaring they're "destroying business" and "crushing the economy of this country."
Back in September, Romney easily won just over 50 percent in a straw vote among nearly 700 GOP activists gathered on Michigan's historic Mackinac Island, compared to Santorum's seventh-place finish with 3.4 percent. Romney, a former Massachusetts governor, looked especially strong in a Nov. 9 GOP presidential debate in Michigan where Santorum wasn't much of a factor. But Santorum since has gained significant ground on Romney.
A recent poll of 500 likely Michigan GOP primary voters by Glengariff Group Inc., conducted after Santorum swept contests in Colorado, Minnesota and Missouri, showed 34 percent backing the former Pennsylvania senator while 30 percent were behind Romney, within the 4.4 percent margin of error.
Romney has sensed the threat and has stepped up his attacks on the former senator, hitting him as a big-spending Washington insider. Romney planned to campaign in Michigan on Tuesday. His wife, Ann, also a native, campaigned in the state Monday and was making a pair of appearances Tuesday.
Romney is counting on his fatter campaign bank account and superior campaign organization to edge Santorum aside in the week left before Michigan votes. He has the backing of most of the state's GOP leaders, including Gov. Rick Snyder. In the state's most prosperous county -- Oakland, just northwest of Detroit -- county Executive L. Brooks Patterson predicted Romney's business expertise and his longtime ties to Michigan will pull voters in.
"Romney is a known quantity to us," Patterson said. "The people who know him and get to understand his positions and get to understand what he's capable of doing will flock to his side."