Dulbecco, an early proponent of sequencing genomes that led to the Human Genome Project, died in La Jolla, California overnight, Italy's National Research Council -- where Dulbecco worked on the genome project in the 1990s -- said Monday.
Dulbecco was a founding fellow of the La Jolla-based Salk Institute for Biological Studies, where he was an emeritus president and distinguished professor.
He moved from Italy to California early in his career, working first at Caltech in 1949, then at Salk in 1962, and then onwards to England, where he worked at the Imperial Cancer Research Fund Laboratories in London from 1972-1977.
Dulbecco -- who would have been 98 on Wednesday -- shared the Nobel prize in medicine in 1975 along with David Baltimore and Howard Martin Temin "for their discoveries concerning the interaction between tumor viruses and the genetic material of the cell" according to the Nobel committee.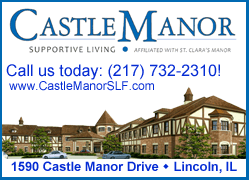 His prize-winning research gave the first clue to the genetic nature of cancer, showing how a virus could insert its own genes into the chromosome of the cell it infects and spark cancer's characteristic uncontrolled growth, according to the Salk Institute.
In 1986, Dulbecco wrote a seminal editorial in the journal Science in which he called for sequencing the cellular genome to understand tumor virology and cancer in general -- the research that came to be the Human Genome Project.
"He wasn't the only one, but he was one of the few calling for this at a time when people said it was too expensive and useless," said Dr. Paolo Vezzoni, a longtime collaborator at the National Research Council.