A hundred people enjoyed delicious country sausage gravy over biscuits, served along with a wide selection of homemade bakery items provided by the women's group.

Ray Wiedle, director of the Land of Lincoln Honor Flight program, was guest speaker. He related that the national Honor Flight program was started in 2005 and the Midwest program, headquartered in Springfield, began in March of 2009.

Nationally, 81,000 WWII veterans have made the Honor Flights to our nation's capital to see the WWII Memorial and other sites. Since 2005, there have been 833 veterans from the Midwest who have taken the Land of Lincoln Honor Flight out of Springfield.

Wiedle said the day begins with a flight taking off at 7 a.m. from Springfield and returning around 10 p.m. the same day. Guardians accompany each veteran, paying their own way at $400 each. The guardians must be young and strong enough to help veterans with their wheelchairs and any other needs, such as oxygen equipment. Veterans with terminal illnesses are given highest priority.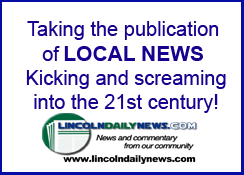 Three time periods have been designated for military veterans to be eligible for the free Honor Flight program: WWII through Dec. 31, 1946; Jan. 1, 1947-Dec. 31, 1957; and Jan. 1, 1958-May 31, 1975.
Wiedle said the Honor Flight program is a non-for-profit 501(c)(3) organization, with most of the finances provided by individual contributions. In addition, he said, significant fundraising comes from events such as the American Legion breakfast on Saturday in Mount Pulaski.
The master of ceremonies, Alan Roos, past commander of Post 447, asked that all veterans who have made the Honor Flight stand, and about 12 did so, including several from Lincoln and Chestnut.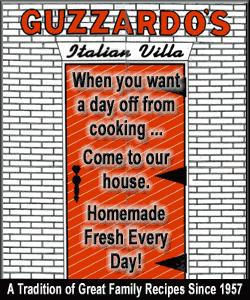 It was announced that the Unit 447 Women's Auxiliary had pledged $400 in addition to the contributions taken in at the breakfast. Phyllis Beccue, former president of the women's group and coordinator of the breakfast, said the overall contribution from this breakfast fundraiser to the Land of Lincoln Honor Flight program will be $1,200.
At the beginning of the event, the Post 447 honor guard marched in and posted colors. The Pledge of Allegiance was recited and the "Star-Spangled Banner" was rendered a cappella by all.
Wiedle was asked afterward about the future of the Honor Flight program. He answered sadly that the program may not continue after all the WWII and Korean veterans have died, since there may not ever again be the determination and extreme interest that has been and is being exhibited by our present and past WWII veterans.
For more information, visit the Land of Lincoln Honor Flight website: http://www.landoflincolnhonorflight.org/.
[Text from file received from Phil Bertoni]