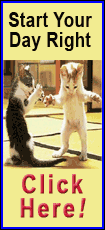 It is common knowledge that in the last year or so the Cronin VFW has faced some pretty big financial challenges. Michelle Ramlow, post commander, said Saturday night that while the post still has challenges ahead, they are making some great progress and things are certainly looking better for them.

The fact the VFW is in better shape, she said, comes mainly from community support of the post, and now it is time for the post to begin showing its appreciation.

Ramlow said that as the VFW members were considering how to go about expressing their appreciation, the first responders became the obvious choice.

"We don't tell them often enough they are appreciated," Ramlow concluded.

Saturday evening began with a spaghetti dinner made by Ed and Becky Lloyd. The meal included spaghetti, toasted garlic bread, salad, a wide array of desserts, and iced tea and lemonade.

By 6:30 nearly all the tables in the hall were filled with first responders and their families enjoying the home-cooked meal.

Shortly afterward, Ramlow made a presentation of certificates of appreciation. The certificates were given to the Logan County Emergency Management Agency, Logan County Paramedic Association, Lincoln Rural Fire Protection District, Lincoln Fire Department, Logan County Sheriff's Department and Lincoln Police Department.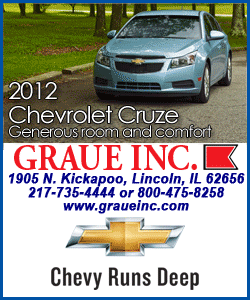 During her presentations, Ramlow expressed appreciation not only for the front-line responders, but also for their families. With several family members in the room, she told them they were not thanked often enough for the family sacrifices they make. She noted that few understand the hours first responders spend away from their families and how important family support is to them as they do their jobs.
Ramlow said of the first-time event that she felt it went pretty well. The VFW is hoping to make this an annual event for first responders. She also said that as time goes along there will be a larger program involved.
She also expressed that she was very happy to see entire families including children in attendance, and she hopes this will continue to be a family event for the first responders in the future.
[By NILA SMITH]