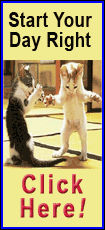 "I think a lot of us don't understand how well we've done for ourselves without having Zach there," point guard Mike Conley said. "He's a big part of our team going forward and last season in the playoffs. With his absence, still being in the hunt and in the playoffs like we are is amazing."
Memphis has gone 18-12 in Randolph's absence and won for the fifth time in its last six games.
O.J. Mayo added 13 points and Marreese Speights had 12 to help the Grizzlies (19-15) move a season high-tying four games above .500.
Gasol, who's headed to this weekend's All-Star Game in Orlando, finished three assists shy of a triple double.
"Marc was solid," Grizzlies coach Lionel Hollins said. "He was around the basket. He was rebounding. He was passing the ball. He does what Marc does. He's a little tired. I told him to just go to the All-Star game and drink a couple of mojitos and enjoy himself. You know, don't play.
"He said he's going to take a couple charges though. You know Marc. He's going to go out there and compete and play because that's who he is."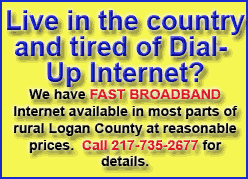 Jrue Holiday scored 22 points -- none in the fourth -- for the Atlantic Division-leading Sixers, who shot just 37 percent while losing their fourth straight and sixth in their last eight. Rookie Lavoy Allen had 14 points for Philadelphia, and Andre Iguodala added 11 on 5-of-14 shooting.
"We just haven't been good offensively for a week or two now. We've been in a little funk offensively," Iguodala said.
Philadelphia trailed by 20 after the first quarter before rallying to pull within three late in the second, and was down 47-42 at halftime.
Holiday, who finished 9 for 18 from the field, scored nine of Philadelphia's first 13 points of the third quarter to keep the Sixers close. His 3-pointer with 3:30 left made it 61-55.
Reserve guard Louis Williams hit another 3-pointer with 46.2 left in the third to pull Philadelphia to 64-60, but Memphis pushed its lead back to nine on back-to-back buckets by reserves Quincy Pondexter and Hamed Haddadi.
"It's simple to me," Williams said. "We're just not competing at our highest level right now, and we're getting beat."
The Grizzlies allowed Philadelphia to get no closer than four points in the fourth. Tony Allen made a pair of key defensive plays down the stretch for the Grizzlies, forcing an airball by Iguodala with Memphis leading by five, and later getting a steal on a Sixers fast break.
Gay then put the game out of reach with a 3-pointer with 2:10 left, helping Memphis improve to 6-3 this season on the second game of back-to-backs. The Grizzlies lost 97-93 at Houston on Monday.