The Wildcats (27-1, 13-0 Southeastern Conference) trailed 41-28 at halftime -- which was their biggest deficit of the season -- but slowly climbed back to take their first lead at 63-62 with 4:11 remaining on a layup by Kidd-Gilchrist. They never trailed again, winning their 19th straight game.
Kidd-Gilchrist scored 12 of his 18 points in the second half and also added 10 rebounds for the double-double. Kentucky finished the game on a 20-4 run.
Dee Bost led Mississippi State (19-9, 6-7) with 21 points while Arnett Moultrie added 13 points and 11 rebounds for his SEC-leading 16th double-double of the season. The Bulldogs have lost four straight games.
It was a tense game throughout with three technical fouls, including two for the Wildcats.
The tight game wasn't a surprise considering the recent competitive history. The programs have split the past six games in the series, with three going to overtime.
Mississippi State came into the game on a surprising three-game losing streak -- falling to Georgia, Auburn and LSU -- that has put its standing for an NCAA tournament at-large bid on shaky ground. And the Bulldogs played like a desperate team.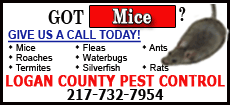 In front of a rowdy Humphrey Coliseum crowd, Mississippi State couldn't have asked for a much better start. Renardo Sidney nailed a 3-pointer and Bost found Moultrie for an alley-oop to take a quick 5-0 lead. The Bulldogs stretched that advantage to 25-13 on Bost's 3-pointer that danced around the rim before falling through the hoop.
While Mississippi State was cruising, Kentucky was uncharacteristically rattled.
The Wildcats couldn't get the ball inside to their talented big men, instead settling for contested shots on the perimeter. Marquis Teague was called for a technical which Mississippi State turned into a five-point swing, with Bost making both free throws and then a 3-pointer for a 34-21 lead.