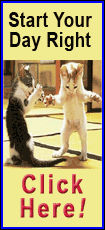 The Pirates (19-9, 8-8 Big East) put on quite a shooting performance against one of the conference's best defensive teams. They shot 61.0 percent (25 for 41), the best against the Hoyas this season and only the third time any team shot 50 percent or better. Georgetown (20-6, 10-5) came in allowing 38.4 percent shooting this season.
Theodore made all five of his 3-poimnt attempts to lead Seton Hall, which finished 8 of 13 (61.5 percent), and that came against a team that was allowing 27.6 percent from beyond the arc this season. The previous best effort from 3-point range against Georgetown was 44.4 percent by Marquette, the only time any team shot better than 40 percent.
The Pirates, whose best win this season was over Connecticut on Jan. 3, have two games remaining -- Rutgers and DePaul -- to solidify what would be their first NCAA tournament bid since 2006.
Theodore, who has talked about making the tournament for the first time since the preseason, and fellow senior Herb Pope dominated the run that gave the Pirates a 58-40 lead with 7:53 to play. They combined to score 10 of the Pirates' 12 points in the run that gave them the 18-point lead.
Greg Whittington had nine points to lead the Hoyas, who had won four of five and who would have clinched a first-round bye in the Big East tournament with a win. Georgetown struggled offensively as well, finishing 19 of 47 (40.4 percent) from the field, including 5 of 15 from 3-point range. It was the first time this season the Hoyas failed to have a player reach double figures.