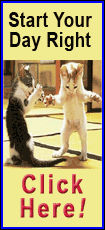 Jimmy Hayes scored the tying goal in the second period and set up Marcus Kruger's winning score in the third as Chicago earned its fourth consecutive victory since a nine-game losing streak.
Valtteri Filppula scored a power-play goal for NHL-leading Detroit, which had won six in a row. Jimmy Howard had 27 stops in his first action since being sidelined for two-plus weeks with a broken right index finger.
While Howard was back in the net for the first time since Feb. 2 at Vancouver, the Red Wings were without leading scorer Pavel Datsyuk. The star center had arthroscopic surgery Tuesday to remove fragments from his right knee and is expected to be sidelined for two weeks.
Datsyuk leads the Red Wings with 43 assists and 59 points, playing a key role in Detroit's record 23-game home winning streak. The Red Wings host Vancouver on Thursday.
Chicago was missing its star center, Jonathan Toews, who was scratched with an upper-body injury and is day to day.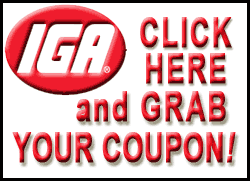 Hayes skated behind the Detroit net early in the third and threw it in front, where Kruger slammed in his own rebound to give the Blackhawks a 2-1 lead just 1:53 into the period.
Crawford and the Blackhawks' defense took it from there, tying up Detroit and preventing any really great chances to tie it up in the waning moments.
The Blackhawks evened the season series at two games apiece while improving to 7-1 in their last eight home games. Chicago is 21-6-4 at the United Center this season.
The Blackhawks got off to a slow start without their captain and the Red Wings took advantage. Kruger was sent off for tripping just 34 seconds into the game and Filppula sent a wrister over Crawford's right leg to give Detroit a 1-0 lead at 2:22.
The Red Wings almost had an early two-goal lead but Crawford gloved Jiri Hudler's open shot from in close about 4 1/2 minutes into the first.
The Blackhawks turned up the pressure late in the opening period and carried it over to the second, forcing Howard to make a handful of outstanding stops. Patrick Kane made a perfect pass to Patrick Sharp in the mouth of the Detroit goal, but Howard got over to kick it away. Michael Frolik skated in on a breakaway after Ian White fell down in the second and Howard kicked that one away, too.