Jamal Crawford scored 20 points, shooting 5 for 7 on 3-pointers, and had eight assists for the Blazers, who led by as many as 48 points and sat all of their starters for most of the fourth quarter. Gerald Wallace and Nicolas Batum each had 19 points.
Kawhi Leonard had 24 points and 10 rebounds to lead San Antonio, which snapped an 11-game winning streak overall and an eight-game streak on the road.
Spurs coach Gregg Popovich said before the game that he was resting Parker and Duncan because the Spurs were playing three games in four nights. Parker is averaging 19.5 points per game, while Duncan's averaging 19.9 points and 8.6 rebounds.
"They've been going and going and going and if you don't do it now I think you're asking for trouble," Popovich said.
Parker had started in all of the Spurs' first 32 games this season.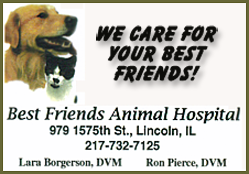 San Antonio was also without guard Manu Ginobili for the second straight game because of a strained left oblique. Ginobili is expected to miss two weeks.
The Spurs were playing their annual rodeo road trip which keeps them away from home for an extended period while the San Antonio Stock Show and Rodeo takes over the AT&T Center. The team was coming off a 106-102 victory at Utah on Monday night. They travel to Denver on Thursday for their final game before the All-Star break.
In addition to Leonard, the Spurs also started rookie guard Corey Joseph, who had five points. Danny Green finished with 16 points.
Blazers coach Nate McMillan tinkered with his starting lineup, starting Crawford at the point rather than Raymond Felton. Crawford started a game for the Blazers earlier this season but is normally a reserve. He won the NBA's Sixth Man award for the 2009-10 season while with Atlanta.